Spotted: Jenna Dewan-Tatum's Salon Day In Chicago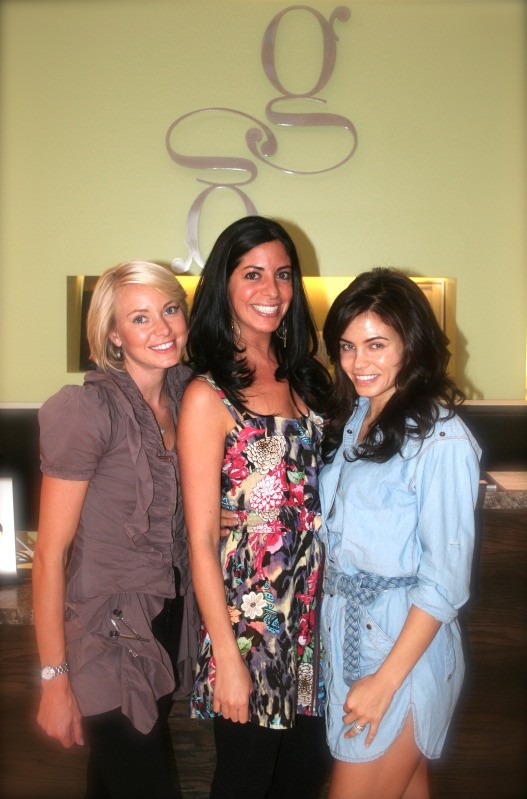 Actress Jenna Dewan-Tatum was recently spotted at Chicago's George the salon for haircut and color services. Her tresses was colored by George's Mimi Dekasha and styled by Kelda Brooks. Appearing on and completing makeovers for The Oprah Winfrey Show in addition to styling the series' celebrity guests, George the salon's top stylists continue their in demand star styling work with Harpo Productions as now part of Rosie O'Donnell's new talk show, The Rosie Show. Now, that's some celeb power!
Mimi Dekasha's Color How To
 "On Jenna, we did a beautiful medium golden brown color in our demi color line, Color Touch.  I then painted lowlights in Jenna's hair to add rich golden brown tones.  Afterwards, I balayaged soft highlights around the hairline and finished with a clear glaze to add beautiful shine and lock in her color."
Kelda Brooks' Style To
"I pin set Jenna's hair in small sections while drying.  Then, starting mid-length, I wrapped sections of her hair around a 1 1/2" curling iron. I slightly finger combed it and finished with a medium hold hairspray."