Spotted: Halle Berry With A Cast On Her Foot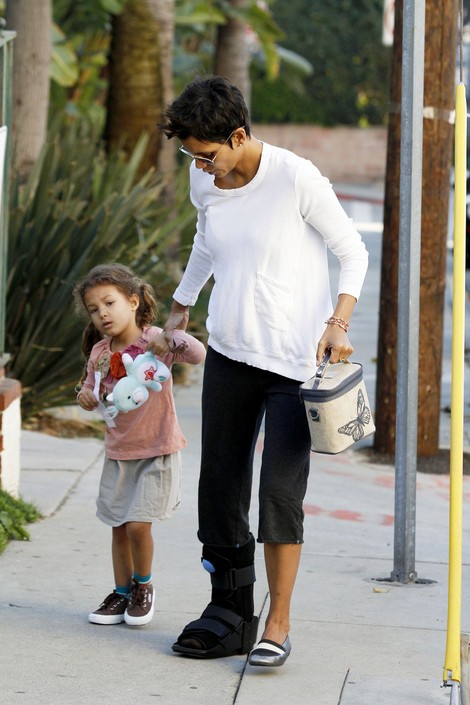 We saw Halle Berry with a fresh cast on her right foot as she dropped her daughter Nahla off at school today.
The actress recently sparked rumors she's going to make Olivier Martinez her third husband after she was spotted sporting an emerald ring on her wedding finger on New Year's Day.
Halle stars in the upcoming film "Cloud Atlas" involving six stories set in a different time and place that become intricately related to each other.
Meanwhile, Halle's foot looked fine on Thursday: