Spotted: Gisele Bundchen In A Little Black Dress In Turkey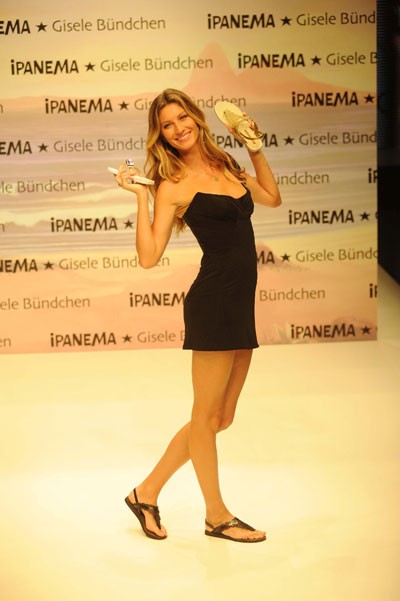 Gisele Bundchen launched the 2011 Ipanema sandal collection in Turkey yesterday. The Brazilian model has designed her own range including "Butterfly" and "Hot Beaches." Would you buy Gisele's sandals?
Gisele recently caused a media stir for reportedly saying sunblock was poison. Her publicist quickly responded, "They misquoted her due to a language barrier."  Then Bundchen wrote on her blog, "I would like to clarify the misunderstanding about the use of sunblock. I do use sunblock, but also I try my best not to be exposed to the sun when it is too strong."
She has a history of putting her foot in her mouth.  Last summer she sparked outrage after she told Harper's Bazaar magazine there should be "a worldwide law" that forces women to feed their children naturally for six months after giving birth.
Should supermodels just stand there and look pretty and not speak? What do you think?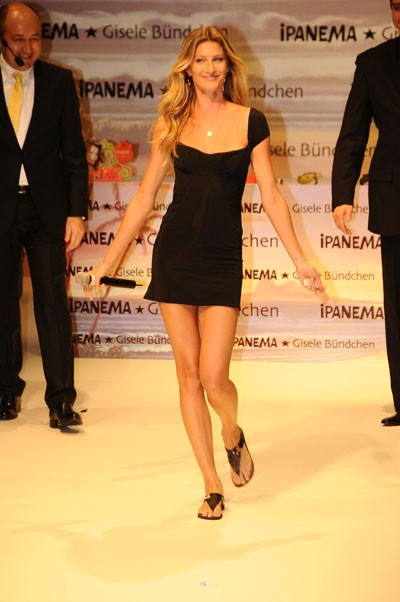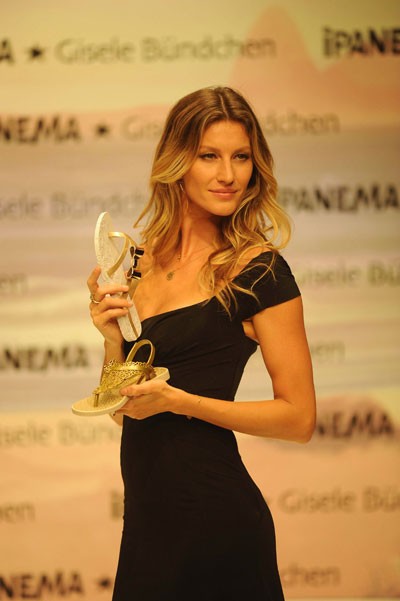 Click for more great Gisele Bundchen pictures: