Spotted: George Clooney Riding His Harley In Hollywood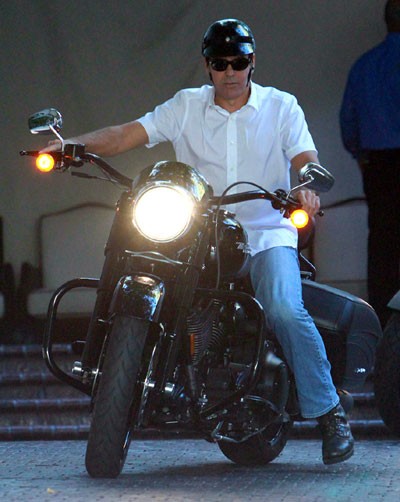 We spotted George Clooney strapping on his motorcycle helmet after eating lunch at Chateau Marmont with a male friend yesterday. The pair could be seen speeding away on Sunset Blvd during an unusually warm day in Los Angeles.

Clooney is currently co-producing a film adaptation of the British play "Enron," which he is also rumored to direct.
Online reports suggest director Steven Soderberg's "Ocean's Eleven" star Clooney is in talks to star in a big-screen reboot of "The Man From U.N.C.L.E.," potentially making it the pair's sixth movie collaboration.

The cult TV series ran from 1964 to 1968 and starred Robert Vaughn and David McCallum as top spies.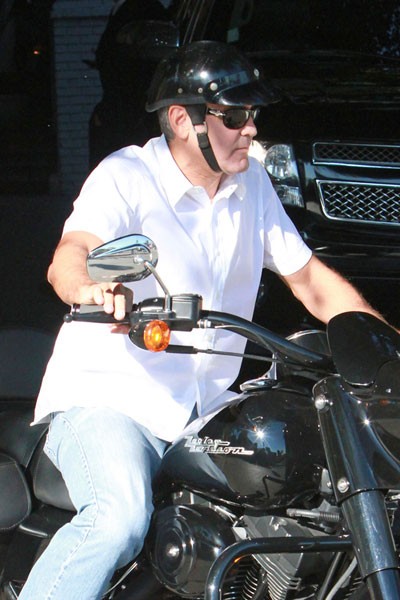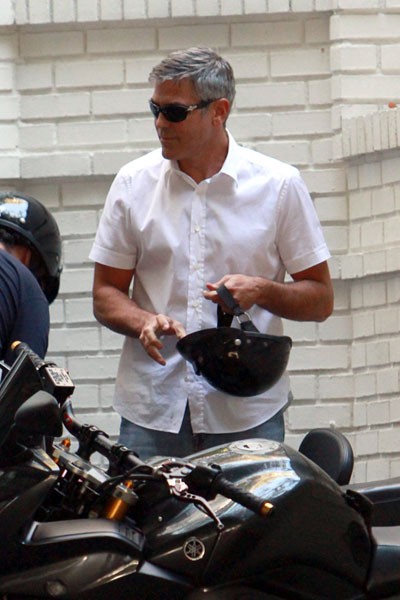 Click for more great George Clooney pictures: