Spotted: Foo Fighters Star Dave Grohl Pumpkin Hunting With His Baby Girl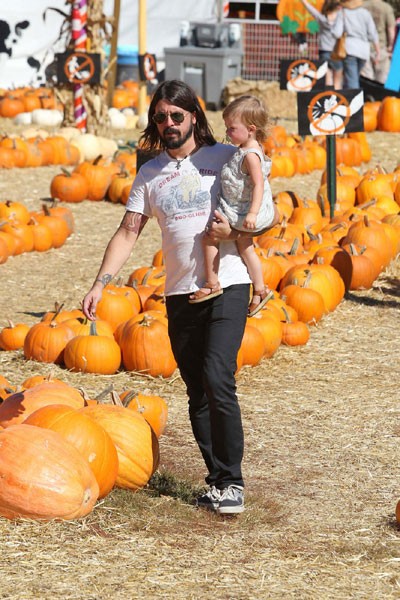 On Sunday musician Dave Grohl took his daughter Violet Maye to Mr. Bones pumpkin patch in Los Angeles to get into the Halloween spirit.

Grohl, who has been a part of such band as Nirvana, Foo Fighters and Them Crooked Vultures, was spotted riding down a large inflatable slide while holding onto his daughter.

The rocker recently filmed a spoof news interview stating he'll sue the Scissor Sisters for $75 million after seeing frontman Jake Shears' genitals during a show.

The video, which appears on the band's official website, sees Grohl break down when questioned by a fake newsreader as he explains his alleged concert experience.