Spotted: Dakota Fanning Without Make-Up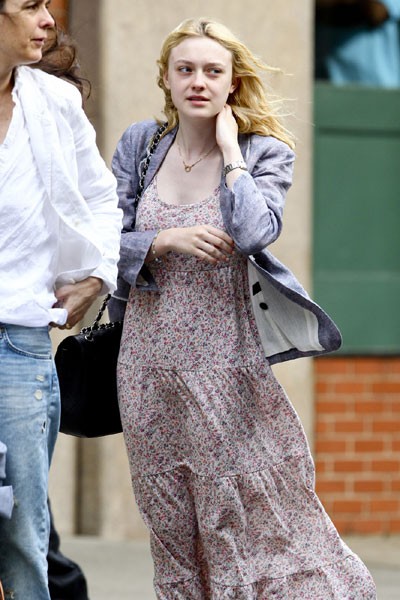 Dakota Fanning arrived at her New York City hotel yesterday sans make-up in a long floral print dress and blazer. How do you think she looks without lipstick, mascara and all the trimmings?
The 17-year-old has several films in production, including "The Motel Life," "Mississippi Wild," and "Very Good Girls." She also stars in the anticipated vampire flick "The Twilight Saga: Breaking Dawn - Part 1" and its sequel, Part 2.
Her younger sister Elle is currently starring in America's number-one film "Super 8."