Spotted: Ciara, Kate Beckinsale, Snooki & Other Celebs In Halloween Garb (Photos)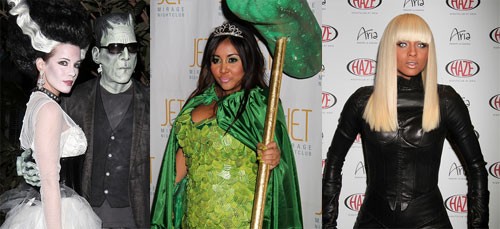 Of course celebrities like Halloween. Actors and actresses dress up for a living, and reality stars love the attention!  We spotted a slew of stars over the holiday weekend channeling their inner child in a variety of costumes.
"Girl Next Door" Kendra Wilkinson opted for a sexy mobster outfit, while Ciara looked freakish in a one-piece leather suit and spooky contact lenses.
Snooki wore a strange green ensemble and carried what looked like a pickle on a stick.
Christina Aguilera was a sexy cop, and Amanda Seyfriend wore a large, fluffy dog costume.
Check out the pics below!
"90210" star AnnaLynne McCord & her sister at Lavo Nightclub in Las Vegas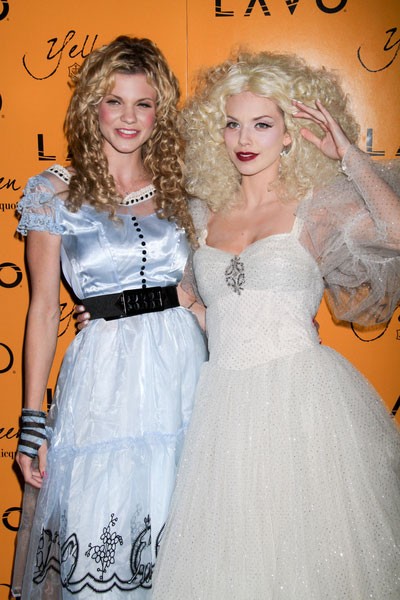 Kendra Wilkinson at LAX Nighclub in Las Vegas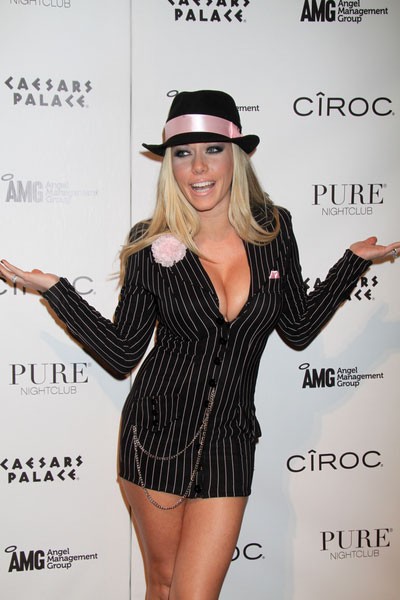 Nicole "Snooki" Polizzi at Jet Nightclub in Las Vegas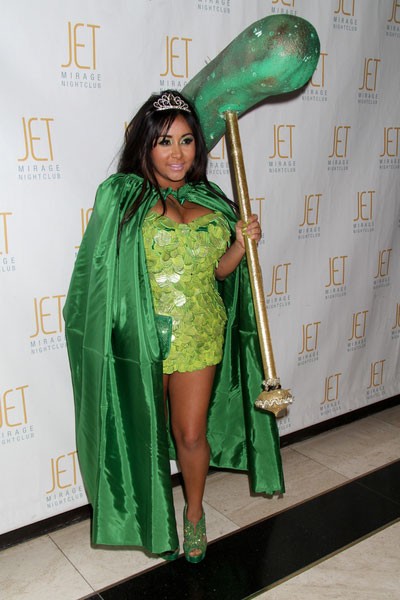 Ciara at Haze in Las Vegas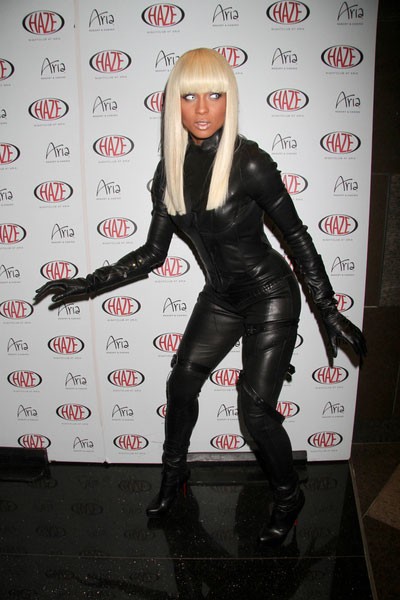 Christina Aguilera with friends leaving Pandora in Los Angeles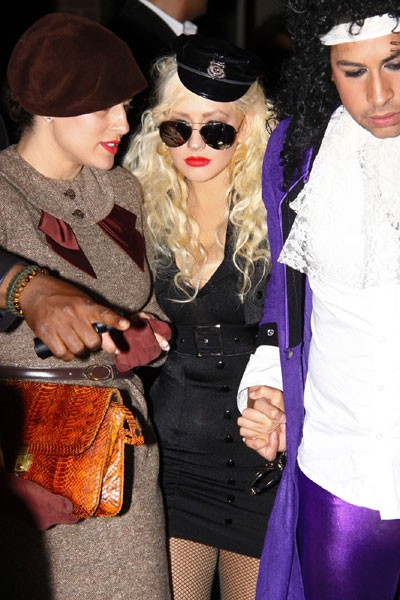 "How I Met Your Mother" star Alyson Hannigan and her husband Alexis Denisoff hosted theirannual Halloween party at their home in Santa Monica.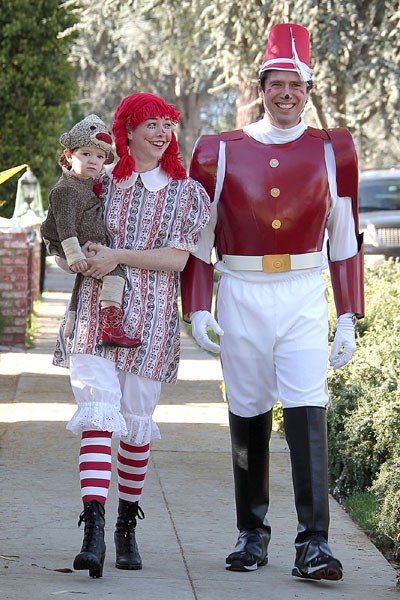 Frankenstein and the Bride of Frankenstein, Len Wiseman and Kate Beckinsale, head out on Halloween night in full costume in Los Angeles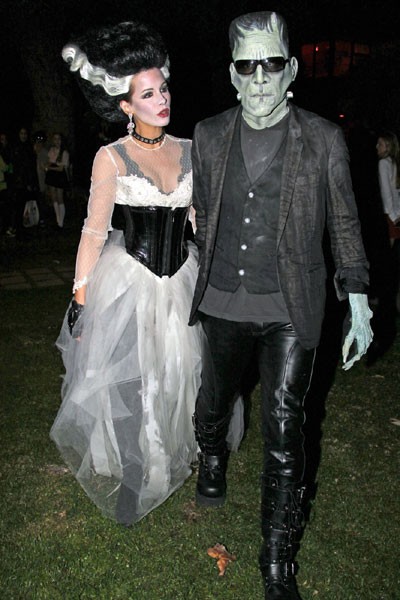 Liv Tyler in New York City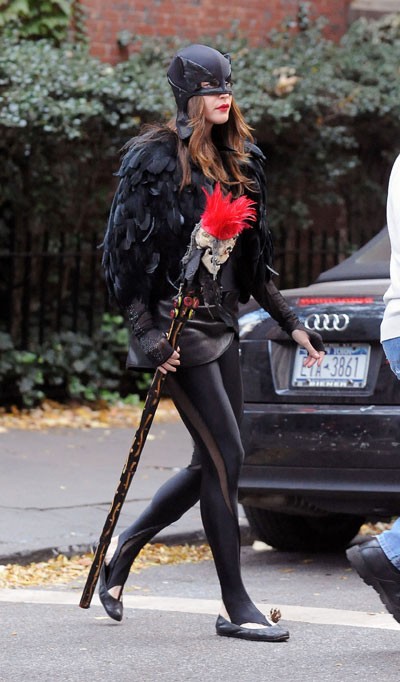 Amanda Seyfried attended Kate Hudson's Halloween bash in Los Angeles.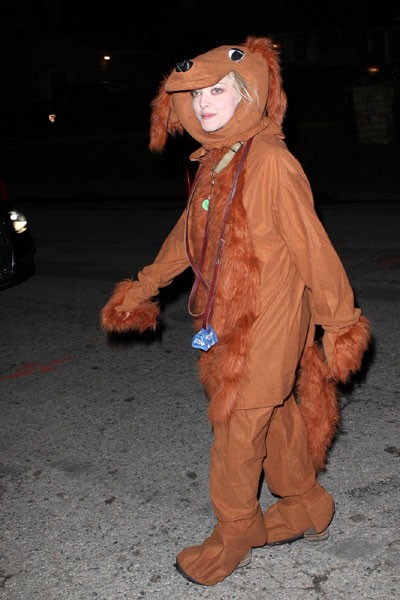 Hugh Jackman looks like Abraham Lincoln as he is seen trick or treating with his family in the West Village.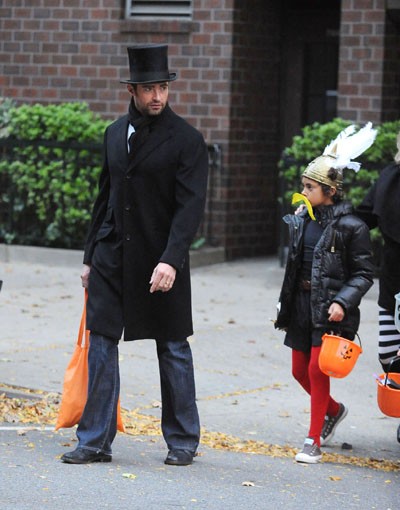 Lisa Rinna & Harry Hamlin at the 17th Annual Dream Halloween Benefitting the Children Affected by Aids Foundation.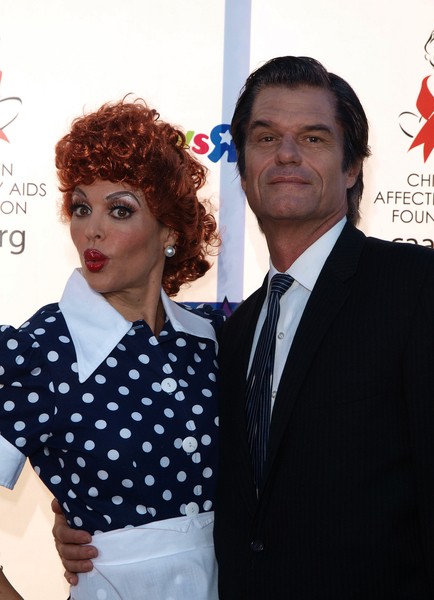 Tori Spelling and her family at the same event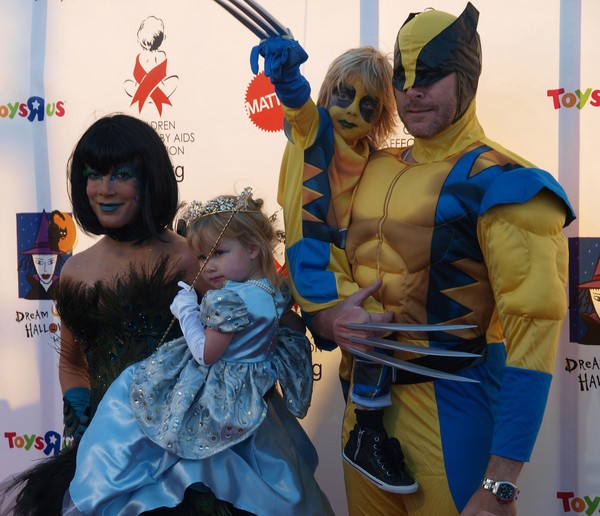 Brooke Burke also stepped out for charity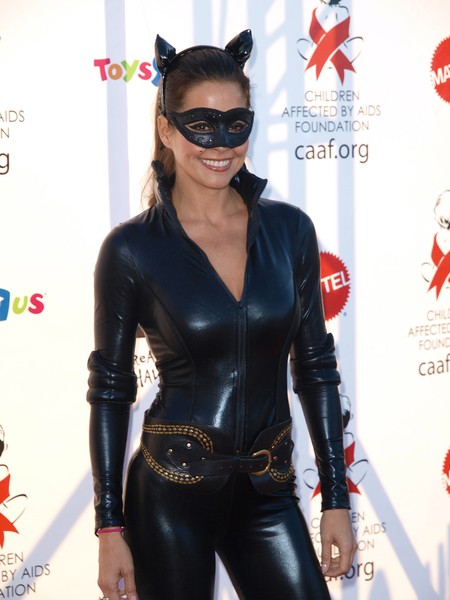 Aly, left, and AJ Michalka vamp it up for Halloween.