Spotted: Ashton Kutcher As Steve Jobs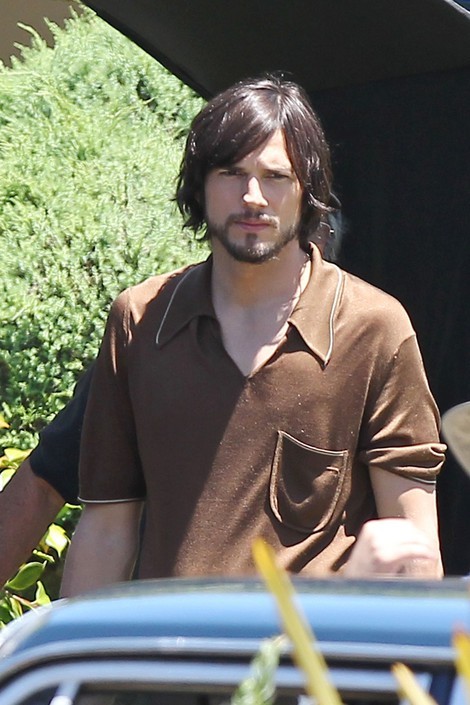 After eight years on "That '70s Show," Ashton Kutcher is pretty good at channeling the era. We spotted the shaggy star getting into character as Steve Jobs on the set of upcoming film "Jobs." The film is being shot in location in Los Altos, California.
Jobs was the the co-founder, chairman, and chief executive officer of Apple Inc. until his death in October, 2011. In the 1970s, co-founder Steve Wozniak developed the highly successful personal computer, the Apple II series.
According to a CNBC survey from March 2012, more than half of all U.S. homes own an Apple product, which includes iPhones, iPods and iPads.
See more photos of Kutcher as Jobs...