Spotted: Ashley Tisdale Getting A Motorcycle Ride On 'Sons Of Anarchy' Set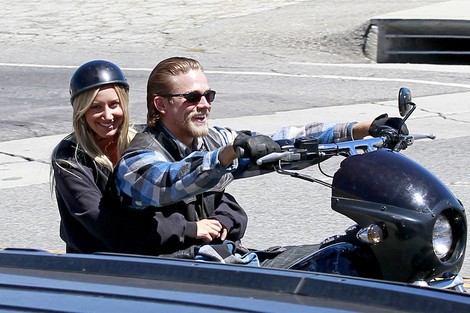 We spotted Ashley Tisdale with a big grin on her face today while riding with Charlie Hunnam on the set of "Sons of Anarchy."
The former "High School Musical" star got a few pointers from her co-star before joining him on the back of the motorcycle. The 26-year-old actress is playing a high priced escort on two episodes of the popular FX series.
While on set she tweeted: "@DanPovenmire doing 2 episodes! so excited because it's my favorite show!" She later added a photo with the post, "My view today... #sonsofanarchy #charliehunnam http://t.co/tGVinuYF".
Tisdale has also signed on to star in the fifth Scary Movie film.
See more photos of biker chick/escort Ashley...