Spotted: Alyssa Milano & Her Portable Pooch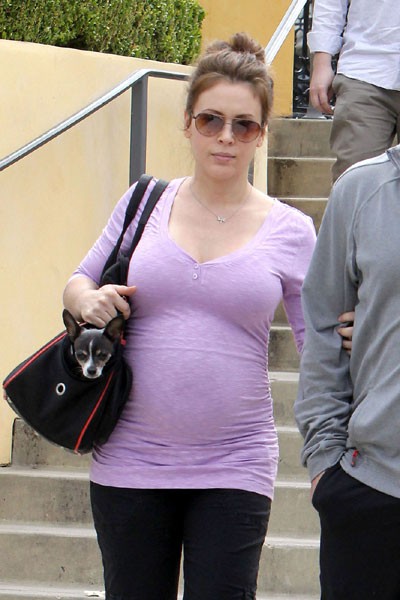 A pregnant Alyssa Milano carried her dog in her purse and husband David Bugliari picked up some cupcakes at Crubs Bakeshop in Calabasa on Sunday.
The couple is expecting their first child together, a baby boy. The baby is due in early Autumn.
The actress stars in the upcoming film "New Year's Eve," which will follow the lives of a group of New Yorkers on New Year's Eve. Robert De Niro, Zac Efron, Hilary Swank, Sarah Jessica Parker, Michelle Pfeiffer, Jessica Biel and Ashton Kutcher will also feature.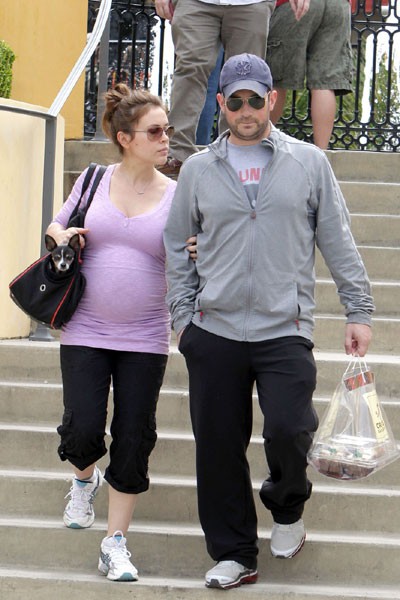 Click for more great Alyssa Milano pictures: