Spotted: Al Pacino Sporting Long Hair As Richard III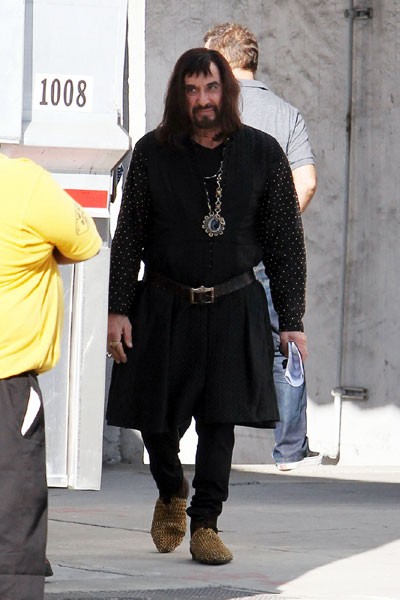 Dressed as 15th century British monarch Richard III, Hollywood legend Al Pacino took a break after filming a scene for the comedy movie "Jack & Jill" in Los Angeles yesterday.

Immortalized on screen by Sir Laurence Olivier, Richard III was a controversial medieval monarch who was alleged to have murdered his way to the British throne.
In the film, a family man is forced to deal with his twin sister from the Bronx when she comes to Los Angeles for a visit  and won't leave. Adam Sandler plays the dual role of Jack and Jill. See photos of Adam dressed like a woman HERE!
The movie is bing directed by Dennis Dugan, who previously worked with Sandler on "Happy Gilmore" and "Grown Ups."