Spotted: A Pregnant Selma Blair & Her Adorable Horse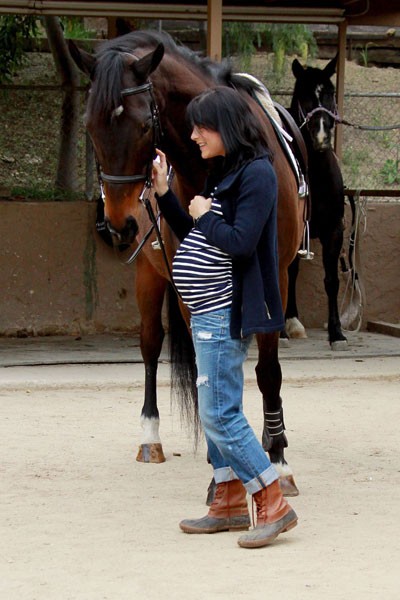 Selma Blair spent some time with her beloved horse Taffy on its 10th birthday in Burbank, California, earlier this week. The actress is expecting a baby with her boyfriend, fashion designer Jason Bleick.
Selma says she's having a great pregnancy and craves pancakes and grapefruit. She is also taking time off from film.  "I'm unemployed and barefoot and pregnant," she told Access Hollywood.
The actress is starring in the upcoming film "Replicas" about a grieving suburban family that contends with the devastating loss of a child by retreating to an isolated country cottage, only to realize that the real nightmare has just begun when they are suddenly forced to fight for their lives.
Click Here For More Selma Blair Pictures