Spotted: A Jacked Hugh Jackman Swimming In Sydney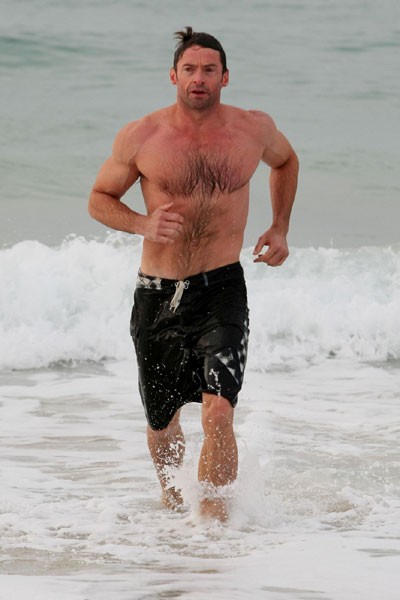 We spotted a very fit Hugh Jackman going for a swim in the ocean at Sydney's famous Bondi Beach after an early morning training session yesterday.
Believe it or not, Hugh (who turns 43 next month) only works out because of his job. He recently told Men's Fitness magazine, "If I weren't getting paid or didn't have a character like Wolverine to maintain, I would just be a tall, lean, fit guy."
Let's hope he keeps doing roles that make him work out!
Hugh stars in the upcoming film "Real Steel." In the film, a retired pugilist transitions to the business side of the ropes after human boxers are replaced by robotic ones. It opens Friday, October 7.