Spotted: A Healthy, Smiling Demi Lovato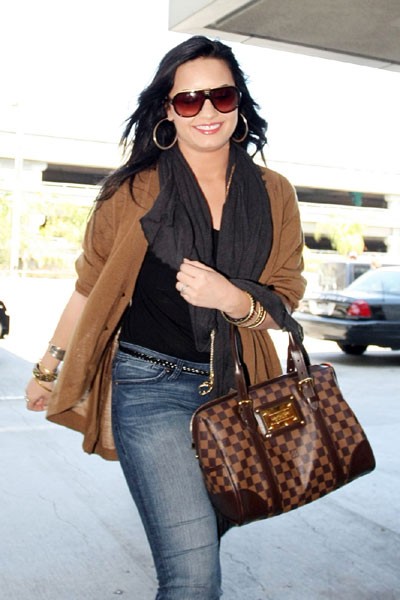 We spotted a fuller looking Demi Lovato as she went through airport security in Los Angeles yesterday with a Louis Vuitton bag.

The Disney starlet has teamed up with the Jed Foundation and Seventeen Magazine to promote a new movement called 'Love is Louder than the Pressure to Be Perfect.'

The actress had a nervous breakdown and an eating disorder before she went into rehab and has praised Catherine-Zeta Jones for revealing her battle with bi-polar disorder.