Spotted: A Busty Kourtney Kardashian With Her Kids In Beverly Hills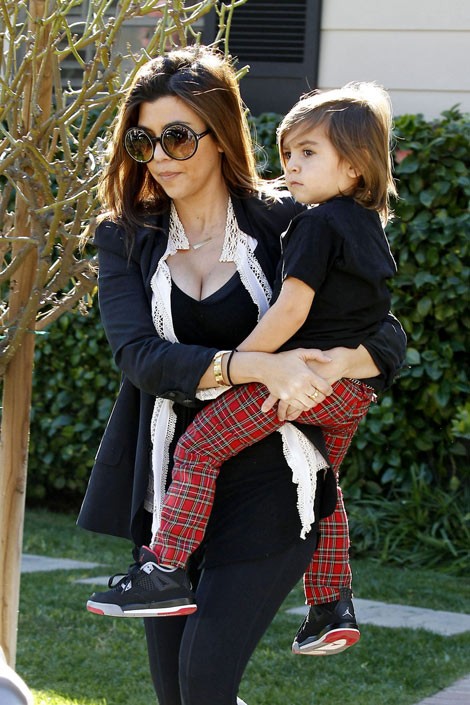 We spotted Kourtney Kardashian taking her son Mason to a baby class with infant daughter Penelope at a house in Beverly Hills on Friday.
The reality star wore a cleavage baring blouse as she carred her six-month-old daughter Penelope inside, followed by her son, who looked dapper in red plaid pants.
Kourtney had come home after a trip to New York City, where she and her sister Kim promoted their show "Kourtney & Kim Take Miami" just hours earlier. The show airs Sunday at 9 p.m. on the E! network.
The Keeping Up With the Kardashians star and her siblings are being sued by a make-up artist claiming they stole the name of her cosmetics brand and is seeking $10 million in damages. The woman claims their Khroma Beauty collection infringes on her Kroma line.