Spotlight: The Beautiful And Talented 'Gossip Girl' Star Blake Lively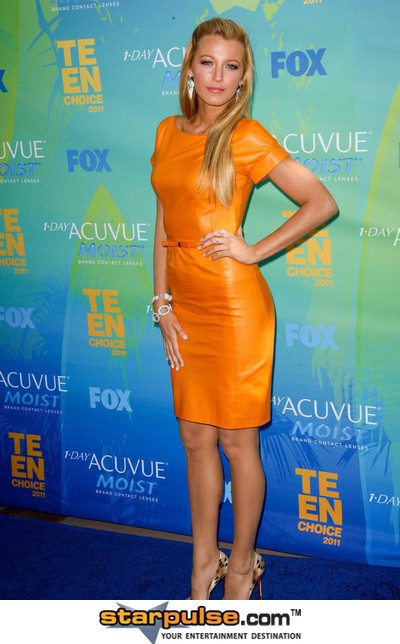 Are all you Gossip Girl fans ready for tonight's premiere? We are, and in anticipation of the season five premiere we wanted to spotlight one of its most beautiful and talented rising stars Blake Lively.
Twenty-four year old actress Blake Lively seems like she has it all- the good looks, the booming career and the hot boyfriend, Leonardo DiCaprio. Who else is jealous? Born and raised in Los Angeles, Blake's family was in the entertainment business which meant she was destined to catch the acting bug. Blake has said about her family, "My whole family's been in the business. My whole family is crazy." Apparently they are crazy talented.  Her father Ernie Lively is an actor and director and her mother Elaine is a talent manager.
In 2005, Blake landed her first big role in Sisterhood of the Traveling Pants playing a California teenage soccer star and coincidently, her father was played by her real life father. But it wasn't until 2007 when she landed the biggest role of her career as Serena van der Woodsen in Gossip Girl. Based on the popular young adult novel series, the show has a cult following with teenagers and adults alike. (We admit that we never miss an episode of Gossip Girl). Playing a young, rich and fashionable New York socialite, Blake gets to work with an amazing cast of actors including ex-boyfriend Penn Badgley, Chace Crawford and Leighton Meester and an incredible team of stylists who make her even more fashion forward than she already naturally is.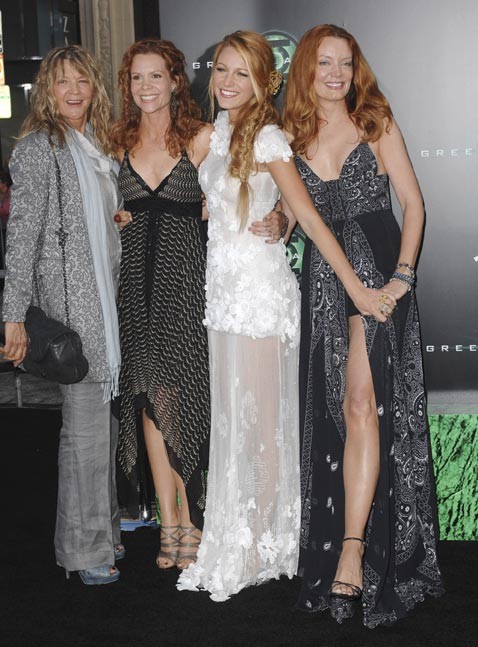 Blake Lively with mother and sisters at the Los Angeles Premiere of the "Green Lantern"
Blake has currently been linked to Oscar nominated actor, Leonardo DiCaprio and the two have been seen holding hands and seemingly smitten with each other all over the pages of the gossip magazines. After the pair supposedly were set up while in the French Riviera for the Cannes Film Festival, they have been spending lots of quality time together like any other new couple. Except this new couple can afford to take a private jet to Venice, Italy for a romantic dinner and gondola ride for a weekend. Sources close to the pair think that Leo has finally met the one and he was immediately introducing Blake as his girlfriend just a few weeks after he and model Bar Refaeli ended their on again off again five year relationship. 
What else is Blake up to? She is currently filming and starring in the movie "Savages," which is directed by Oliver Stone and based on the novel by Don Winslow. The movie has a cast of other A-List actors including the likes of John Travolta, Uma Thurman, Salma Hayek, Benicio Del Toro and is set to release in September of 2012.
Even though she is young, gorgeous and fits in with the other trendy young Hollywood actresses, Blake has that star quality that we think will take her career well into her golden age. Whatever she decides to do, we can't wait to see Blake's career explode even more than it already has.
Be sure to catch Blake tonight on the season premiere of Gossip Girl 8/7c.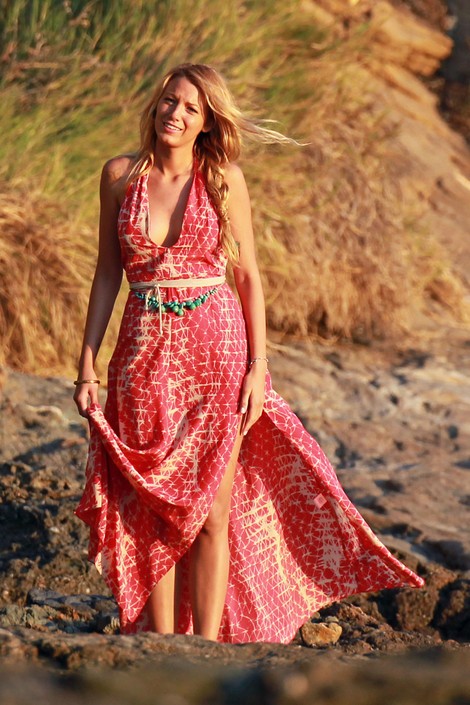 Blake Lively shooting a scene for her upcoming film "Savages"