Spotlight On The Cute And Quirky Zooey Deschanel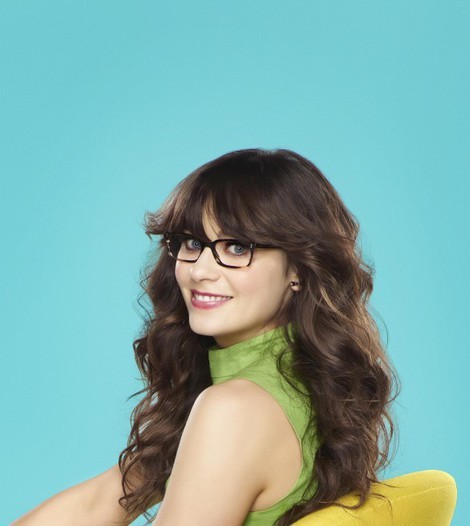 If you haven't heard of Zooey Deschanel, you are most likely living under a rock. She's the cute and quirky girl from Elf, 500 Days of Summer and the one of the only new fall shows that seem to be thriving, New Girl. We love her for a few different reasons. She is married to Death Cab for Cutie front man, Ben Gibbard (I'm sure they make the sweetest music together), she is not afraid to be a big dork (see New Girl) and her character in Failure to Launch (the only good thing about that movie).
The thirty one year old was born in Los Angeles into an entertainment family, hence her and her sister Emily's vast talents. Her father is cinematographer/director Caleb Deschanel and her mother is actress Mary Jo Deschanel and her great grandfather was French President, Paul Deschanel. She was high school buddies with other famous kin, Kate Hudson and Jake Gyllenhaal at her prep school in Santa Monica, CA.
Zooey has starred in a variety of films like Almost famous, Elf, Failure to Launch, Yes Man and (500) Days of Summer but has most recently surfaced again in the new FOX series, New Girl. She is also a pretty legit singer and plays the piano, banjo and ukulele. Zooey does not mess around.
We were a little skeptical when we saw that Zooey was going to be the star of a television show on FOX but after we watched the pilot, we kept all comments to ourselves. She was amazing and made the show one that we added immediately to our DVR. New Girl is hilarious (guys and girls agree on that point), it will keep your interest and you will fall in love with Zooey Deschanel. Hands down, she is an actress to watch and one that will not be going anywhere soon.