Spotlight on Summer Concerts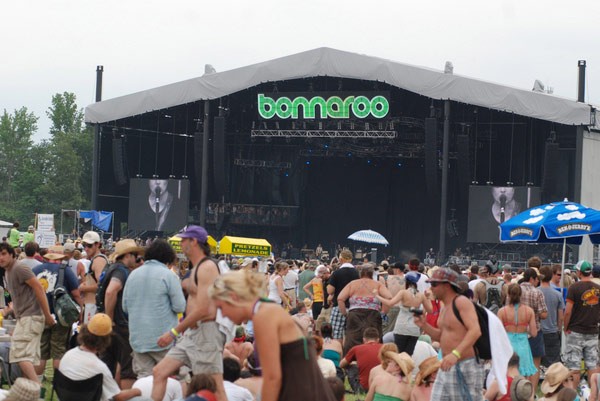 During the summer of 2011, plenty of music will be playing across this great land of ours. While by no means an exhaustive list of summer tours, we're shining our spotlight on some of the hottest tickets of the hottest season. Whatever your musical taste or monetary budget, there's bound to be something for everyone.
POP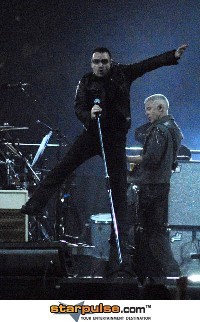 U2 - One of this summer's most highly-anticipated events is U2's 360º Tour, especially considering that many fans have been waiting with tickets in hand since last summer, when the North American leg of the tour was postponed due to Bono's back injury. The tour begins with a trio of shows in Mexico City (May 11, 14, 15) and wraps up on July 30 in Moncton, New Brunswick. The U.S. leg starts on May 21 in Denver, CO and ends on July 26 in Pittsburgh, PA.  Depending on your city, you could see an opening set by The Fray, Lenny Kravitz, Florence + The Machine or Interpol. Check U2's official website for more details.
Katy Perry - The North American leg of the pop starlet's California Dreams Tour kicks off on June 7 in Atlanta, GA and ends September 17 in Tulsa, OK.
Britney Spears - With the help of special guest Nicki Minaj, Britney will try to keep Katy Perry from stealing her pop queen crown. Brit's Femme Fatale Tour grunts and groans its way through the U.S. and Canada, starting with the June 16 opener in Sacramento, CA and concluding in Toronto on August 13.
Rihanna - The beauty from Barbados will get "Loud" this summer, touring our continent from June 4 - July 24. Tagging along on the trek from Baltimore to Boston will be the wonderful Cee Lo Green, who should really be headlining his own stadium tours.
NKOTBSB - The New Kids and Backstreet Boys are taking their boy band fusion on the road. The larger-than-life tour kicks off in Rosemont, IL on May 25 and the gang will hang tough until the final date in London, Ontario on August 7.
Adele - The brassy Brit will visit our side of the pond to support her hit album, 21, beginning with a May 12 gig at Washington D.C.'s 9:30 Club and ending on June 20 at the Ryman Auditorium in Nashville, TN.
Other shows to watch for: Usher/Akon, Kid Rock/Sheryl Crow, Ke$ha, American Idols Live, Glee Tour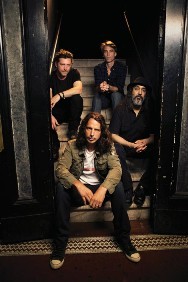 ROCK
Soundgarden - The grunge gods thrilled fans when they reunited at last year's Lollapalooza, so Chris Cornell and the boys have decided to extend the party with a month-long tour across North America. The band kicks things off on July 2 in Toronto and wraps up on July 30 in George, WA. 
Even more Seattle favorites could be coming to your town. Foo Fighters will tour the U.S. throughout May, then head off to Europe before returning to the States for a Lollapalooza headlining slot. And Pearl Jam's Eddie Vedder will tour North America from June 15 - July 15 in support of his upcoming solo album, Ukelele Songs.
Other shows to watch for: Phish, Bob Seger, Danzig, Death Cab For Cutie, Elvis Costello, Kings of Leon
COUNTRY
Taylor Swift - The country cutie is set to delight North American crowds with her odes to Taylor Lautner and jabs at John Mayer during her Speak Now Tour. The tour, featuring Christian rockers Needtobreathe as the opening act, begins on May 27 in Omaha, NE, and will continue through November.
Keith Urban - Mr. Nicole Kidman is embarking on five-month-long trek through the U.S. and Canada, beginning on June 9 in Nashville, TN. Keith will be joined by a rotating roster of openers including Lady Antebellum and Dierks Bentley.
Other shows to watch for: Kenny Chesney, Tim McGraw, Jimmy Buffett, Sugarland, Jason Aldean, The Judds.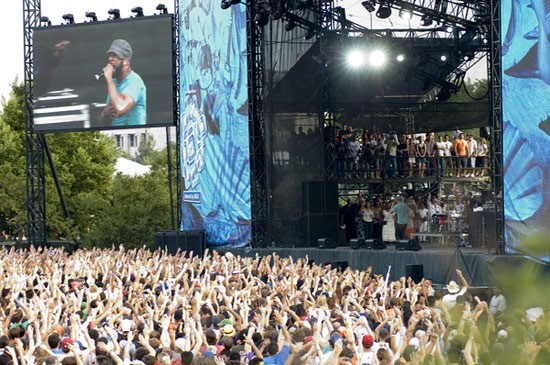 FESTIVALS
There are no shortage of outdoor festivals during the warmer months and, provided you have up to $300 to drop over a weekend, these events can really give you the most musical bang for your buck. They're also a great way to sample new music and kill several genres with one stone. Just a few of the many festivals worth checking out are:
Rocklahoma - Headbangers can kickstart the summer concert season with this year's Rocklahoma lineup, featuring a mix of classic and current rockers like Motley Crue, Poison, Whitesnake, Sebastian Bach, Staind, Papa Roach, Black Label Society and Hinder. (May 27-29: Pryor, OK)
Mountain Jam - For a more laid-back festival experience, spend four days in the Catskills with more than 50 bands on four stages. Don't have four days? Pick up a three-day or one-day pass. Although there are a lot of great artists each day, if you only have one day to spend, we'd suggest Sunday for a lineup boasting My Morning Jacket, Grace Potter and the Nocturnals, Dawes and Nicole Atkins. (June 2-5: Hunter Mountain, Hunter, NY)
Bonnaroo - Celebrate the 10th anniversary of this popular camping festival with an impressive roster of artists including Eminem, Arcade Fire, The Black Keys, Robert Plant, Mumford & Sons, Primus, Florence + The Machine, Loretta Lynn and Sleigh Bells. Bonnaroo also features fun non-musical events, like comedy shows, a hair salon, yoga classes and attractions that promote healthy living and environmental awareness. (June 9-12: Manchester, TN)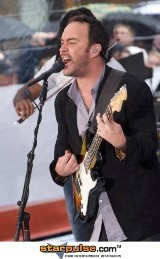 Dave Matthews Band Caravan - Dave Matthews came up with a novel idea to replace his usual summer tour with a series of four festivals around the country. Each city will host a three-day festival, featuring a full DMB set every night. Some of the many supporting acts you can expect to see are Ray Lamontagne, The Flaming Lips, G. Love and Special Sauce, Amos Lee, Sharon Jones & The Dap Kings, David Gray, The Roots, Gogol Bordello, and The Head and The Heart. The tour stops are:
     * June 24-26: Bader Field, Atlantic City, NJ
     * July 8-10: Lakeside, Chicago, IL
     * August 26-28: Governor's Island, New York, NY
     * September 2-4: The Gorge, George, WA
Pitchfork Music Festival - A favorite among skinny hipsters in giant glasses, this year's lineup features Animal Collective, Neko Case, Guided By Voices, Fleet Foxes and TV on the Radio. (July 15-17: Union Park, Chicago, IL)
Lollapalooza - Sure, Pitchfork will give you more indie cred but, if you can only afford one trip to Chicago this year, we'd suggest saving it Lolla's 20th anniversary. Over 100 artists will perform on several stages, including Deadmau5, Cee Lo Green, The Cars, Arctic Monkeys, Cold War Kids and Delta Spirit. This year's headliners are Eminem, Foo Fighters, Coldplay and Muse. (August 5-7: Grant Park, Chicago, IL)