Spotlight On Reality Stars Who Want To Be Legitimate Actors...But Fail

Recent photos snapped on the set of the 2009
Demi Moore
/
David Duchovny
film "The Joneses" features some reality stars. These photos show two very big reality television personalities playing even bigger versions of themselves to match the upgrade in screen size: Kim Zolciak and Sheree Whitfield from Bravo's "The Real Housewives of Atlanta."
"The Joneses" is about a family who moves into a prestigious community only to peddle very specific products. They are an affluent, powerful, popular family, so everyone else wants to follow their lead and "keep up with the Joneses," hence the title. This project seems tailor made for these "Housewives" as the custom clothing that their personal stylists create for their charity events and birthday parties. Heck, their show even boasts the tagline: "I don't keep up with the Joneses; I am the Joneses!"
With the job of basically just playing trumped-up versions of themselves, there's virtually no way for Kim and Sheree to fail, which will undoubtedly lead them to believe that they can try their hand at busting down genre doors and pursuing legitimate acting roles.
They would be far from the first reality stars to test the waters in the scripted side of the industry, but considering those who came before them, it is doubtful they can turn their reality run into long-term and lucrative careers.
The Horrendous "The Scorned" & "Kill Reality"
Hands down the best example of reality stars who try to act and fail comes with the stars of "
The Scorned
," the 2005 E! Channel horror film whose filming was captured by reality cameras for the tongue-in-cheek "Kill Reality." "The Scorned" featured everyone from Jenna Lewis and Ethan Zohn (
Survivor
) to Tonya Cooley, Steven Hill, and
Trishelle Cannatella
(
The Real World
) to
Bob Guiney
(
The Bachelor
), among many, many others.
Former "Bachelor" Bob Guiney, now an aspiring musician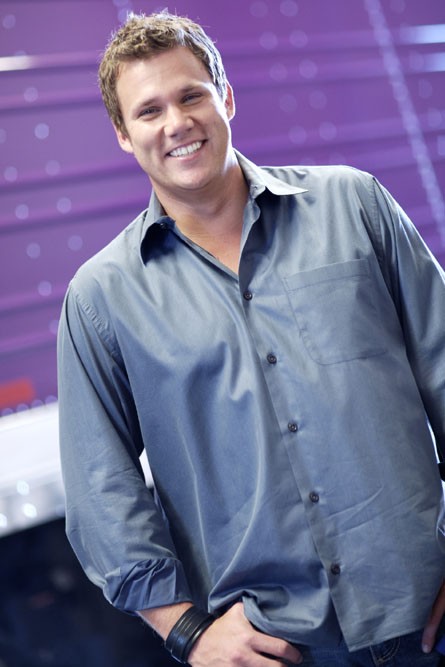 The plot revolved on a group of young couples vacationing together, making the story self-reflexive enough that it should be good for a few laughs, especially when a so-called "Angel of Death" began offing them one by one due to their sinful, cheating ways. The film was so full of bad squibs, corn syrup, flying wires, and shower sex scenes that the one redeeming actor gets lost in the mess.
Ethan Zohn
actually did a decent job of portraying schizophrenic Murray. Everyone else, however, was an odd combination of flat and stereotypical all rolled into one, which was all the worse when paired with the episodes of the "making of" show, when all of them came alive while screaming at each other, hooking up, or in the case of one Johnny Fairplay ("Survivor"), literally crapping on another's bed. Needless to say, the only credits any of these people have had since have been of the softcore and late night variety.
"Survivors" Who Sink
Colleen Haskell was the fourth juror on "Survivor's" first season in Borneo before somehow winning the female romantic lead in
Rob Schneider's
The Animal
a year later. Though her young, cute, bubbly big smile made her a breath of fresh air to watch week after week on "Survivor" - especially when surrounded by others who were dirty, cranky, and foul-mouthed - in carrying a 90-minute feature, it just got annoying and fast. She tried her hand at guest starring roles in television comedies like
That 70's Show
and "Maybe It's Me" but she came across as whiny, and after 2002 she disappeared from the limelight, proving that it is a rare case when a reality star can extend his or her 15 minutes.
"Survivor" Jerri Manthey was trying to be an actress long before she appeared on the second season of the CBS hit. She pretty much only had an episode of "Blind Date" to her name prior to the reality show, but since then it hasn't been much better. Sure, she has appeared as herself on everything from
The Surreal Life
to countless VH1 "I Love The..."s, but basically that was her as a commentator, not an actress. She has had a few supporting roles in independent films you've never heard of, such as 2004's "Commitment Pledge" and 2006's "Chloe's Prayer," but other than trying to get invited to premieres for bigger movies that she is not in simply to be photographed on the red carpet in an attempt to remain a relevant part of pop culture, she has virtually, and for good reason, fallen off the grid. Perhaps she should have spent 39 days in acting classes instead of in the outback!
Meanwhile, another "Survivor" alumna,
Elisabeth Hasselbeck
, has made a career spouting her viewpoints on "
The View
." She hasn't pursued an acting career, but she's the most successful "Survivor" castmember who has a job in front of the camera.
Look What Happens Whey They Stop Being Real
"The Real World" is perhaps the most obvious outlet for wannabe actors to get accustomed to cameras and to garner the fans necessary to open films later on in their careers, and since its stars start out savvy about this industry, it is the place (if any) one would expect the alumni to go onto fictional projects (
Big Brother
contestants like Jase Wirey, "the firefighter," and Janelle Pierzina have both only had featured roles in shows like
Will & Grace
and
Entourage
, respectively, with their number of lines coming in less than five, so that show takes a distant second place in the success department to "The Real World").
In "The Real World" season XX: Hollywood, kids were upfront and honest that they were doing the show to further their in-front of the camera careers. The season even gave them the "job" of taking classes and performing improv classes at the I.O. West. However, it is not a guaranteed recipe for success. Joey Kovar, the only one who seemed to want to make it as an actor, became overwhelmed with the temptations of Hollywood and has since moved back to his native Chicago. Though he has completed an independent film, "10,000 Doors," it still remains to be seen if he will go the way of Robin Hibbard or Kellyanne Judd, both of whom have had so much plastic surgery they can't possibly not be auditioning for things, or follow in the footsteps of those rare few that actually made it.
Despite claiming his true professional intention was to be a politician during his season of "The Real World: Chicago," Kyle Brandt experienced moderate success as Philip Kirakis on
Days Of Our Lives
for five years and has since gone onto star in an independent film with
Jennifer Hall
and
Larisa Oleynik
.
We'll Always Have Paris
Sure,
Paris Hilton
was a famous socialite before embarking on her reality TV career, but she has since been clawing her way to a successful movie career.
The Simple Life
star has appeared in straight-to-DVD pictures or box office bombs such as
House of Wax
,
Bottoms Up
,
National Lampoon's Pledge This!
,
The Hottie & The Nottie
and the truly abhorrent
Repo! The Genetic Opera
. The bad news? She's been hired yet again to do another film, by acclaimed director Todd Solondz.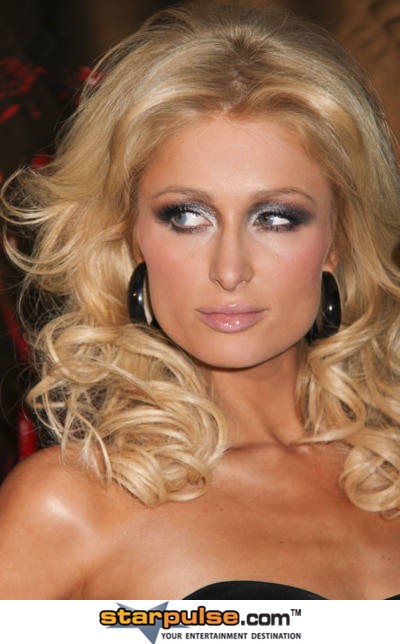 Defying The Odds
Jacinda Barrett
from "The Real World: London," on the other hand, did a little bit of everything from television (episodes of "Millenium," as well as "Jack & Jane") to horror ("
Urban Legend: The Final Cut
") before being able to really show off her acting chops in dramatic character pieces and opposite some of today's biggest stars. Her resume includes
The Human Stain
with
Nicole Kidman
and
Anthony Hopkins
,
Bridget Jones Diary: The Edge of Reason
with
Renee Zellweger
and
Hugh Grant
, and
School for Scoundrels
with
Billy Bob Thornton
and
Jon Heder
. She should be, by far, an inspiration for any reality star aspiring for more, but her tale should still be cautionary at best, as she is clearly one out of hundreds, and she happens to have a very rare talent that just being yourself on television cannot cultivate.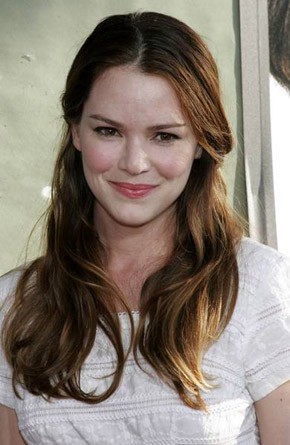 So for anyone with visions of bright Hollywood lights dancing in your head, please don't assume getting yourself onto a reality show is the way to go: for one thing, producers and casting directors do not offer automatic roles, let alone respect, just based on ten or twelve or even eighteen episodes of such programming that might already be under your belt because conditions there (especially if you are in some sort of challenge-related program) are not indicative of life on a set. Instead, please take classes and participate in theatre workshops; not only will it strengthen any innate talent you have, but it will also spare the public from yet some more uninspired (reality) star turns.
Story by
Danielle Turchiano
Starpulse contributing writer