Spotlight on Movies From Austria

Austria's most important export as far as movies go is
Arnold Schwarzenegger
. In that respect, the small country in the middle of Europe has given us
Terminator
,
Eraser
and
Conan the Barbarian
. But then, there are also movies that are actually from and/or taking place in Austria. We present you a choice of them.
The "Sissi" Trilogy
(1955-1957)
In 1955, the movie "Sissi" about the life and love of Empress Elisabeth of Austria came out. It was followed by two equally successful and kitschy sequels and featured
Romy Schneider
as Sissi, the sweet but naïve princess of Bavaria. She falls head over heels for the Austrian emperor who is supposed to marry her sister. After all kinds of shenanigans, they finally end up together. But the life of an empress is far less glamorous than expected.
The film is a classic example for the genre of "
Heimatfilm
", sentimental films in idealized regional settings, which were frighteningly popular in the German-speaking world of the 1950s. Watching the trilogy today, of course, the style makes you involuntarily smirk.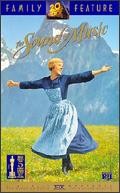 The Sound of Music
(1965)
A movie taking place in Austria, beloved in America, but hardly ever heard of in Austria itself. The Von Trapp family, consisting of a military man and his seven daughters, lives in pre-WWII Salzburg. Soon-to-be nun Maria is sent to them as a governess, but, as it goes, she falls in love with the kids' father. The idyll is threatened when the Germans arrive in Austria and the war breaks out.
The musical features your grandmother's favorites "Edelweiss" and "The Sound of Music" and still makes for a semi-entertaining and harmless evening for the whole family.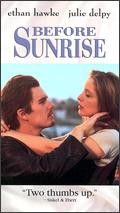 Before Sunrise
(1995)
An American guy and a French girl in Vienna: "Before Sunrise" chose Austria's capital as the setting for a romantic night that follows a chance encounter on a train. Ethan Hawke and Julie Delpy wander around the city, talking about life, love and other stuff.
The night makes the city feel comfortably surreal, and the filmmakers did their homework, finding romantic locations that even native Viennese didn't recognize. As for the movie itself, it's part dull, part unintentionally funny; but it's a nice tip of the hat to one of Europe's most impressive cities.
Northern Skirts / Nordrand
(1995)
"Nordrand" (German for "Northern Skirts") is one of a handful of well-made, realistic films about Austria's lower class. Paris has its banlieues, Vienna has its Northern skirts - this is where Vienna's working class, a majority of them immigrants or their children, resides. Director Barbara Albert trails the lives of five young residents of this part of the city, as their stories intersect and drift apart again. She gives a voice to those who are usually ignored and shows the events with a raw realism.
"Northern Skirts" was nominated for a Golden Lion at the Venice Film Festival, the first Austrian production to receive this honor since 1948.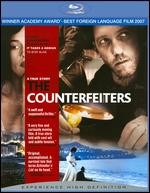 The Counterfeiters / Die Fälscher
(2007)
2008's winner of the best Foreign Oscar definitely deserves this arguably highest honor in Hollywood. It tells the story of a master counterfeiter who ends up in a concentration camp during WWII. There, the Nazis force him and a handful of others to forge documents and foreign currency for them. In exchange, they get a little oasis in the middle of hell - comfortable beds, food, cigarettes.
The film does a great job of portraying the moral dilemmas its protagonists face: Should they do what they're told to and indirectly finance the Nazis' war or should they risk their lives by resisting? And how can they live with themselves when they hear inmates being tortured to death on the other side of the camp?
"The Counterfeiters" offers a different take on the Holocaust at a time when every story about it seems to be told. And it does so in a rough, realistic tone that chills you to the bone.
We Feed The World
(2005) /
Let's Make Money
(2008)
Those two documentaries from director Erwin Wagenhofer target two important questions of everyday life: Where does our food come from? And what are the banks doing with our money? Both movies share a stylistic element that might alienate viewers at first: Long, static takes of conveyor belts that transport food items, or of African workers picking cotton, a job which ruins their bodies but hardly feeds their families. These are intercut with interviews that are often more revealing than the interviewees think. Wagenhofer succeeds in being somewhere between eye-opening and eye-popping without being preachy.
Lets make money

Story by
Johanna Schönfeld
Starpulse contributing writer