Spotlight On Michael C. Hall

Michael C. Hall
stars as Ken Castle in the eerie, action filled thriller
Gamer
, opening today. Michael takes us back to his southern roots playing a billionaire who creates the video game "Slayers" which allows players to use real prisoners as avatars to fight in a live combat game. Gamer, which also stars
Gerard Butler
,
Amber Valletta
,
John Leguizamo
and
Kyra Sedgwick
, is set in the future where video games and high tech entertainment have taken high priority in the world.
Michael C. Hall may be fairly new to the movie scene, but he is one of the most talented actors in the business. Best known for his roles as David Fisher in
Six Feet Under
and Dexter Morgan in
Dexter
, Michael started out in theater and various Broadway shows. His true acting talent shines as he portrays two completely opposite characters in Six Feet Under and Dexter, both believable and award winning.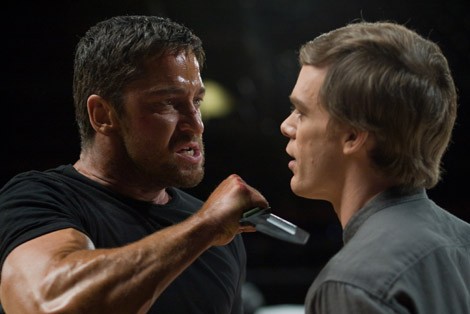 Michael C. Hall in 'Gamer' © Lionsgate Entertainment
As David Fisher on Six Feet Under, Michael plays a gay funeral home director, struggling with disagreements in the family business decisions and personally with his interracial gay relationship. On the other end of the spectrum, Michael stars in Dexter as the most likeable serial killer on television. Also a co-producer of the show, he plays a Miami police blood expert who helps solve the city's murders but also is secretly committing them. The Emmy nominated show's third season was just released on DVD and the fourth season premieres on Showtime on September 27, 2009.
Michael discussed his portrayal of Dexter in a 2006 interview, "I think Dexter is a man who… a part of himself is very much frozen, or arrested in a place that is pre-memory, pre-conscious, pre-verbal. Something very traumatic happened to him, he doesn't know what that is. And I think on some level he wants to know. He denies his humanity, he describes himself as someone who is without feeling, and yet I think that he maybe suspects - in a way that maybe isn't even conscious yet when we first meet him - that he is in fact a human being ... Dexter's a unique killer in that his father saw his dark impulses, shined a light on them, and told Dexter that he saw them, he accepted them, that Dexter is good and that he is worthy of love. And I think that's what enables him to focus his energies in this unique way."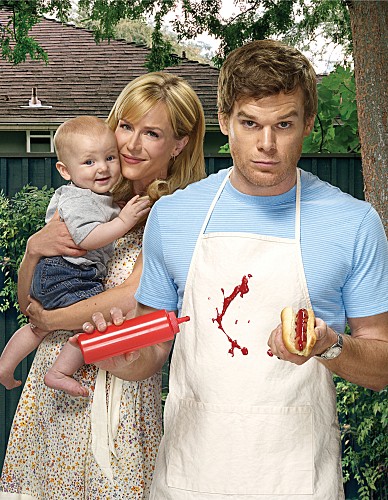 Dexter © CBS Broadcasting
Although Michael is an educated and professionally trained actor, he remains a down to earth guy who recently married his Dexter co-star,
Jennifer Carpenter
. Be sure to check him out in Gamer, opening in theaters today and on Dexter premiering on Showtime on September 27th.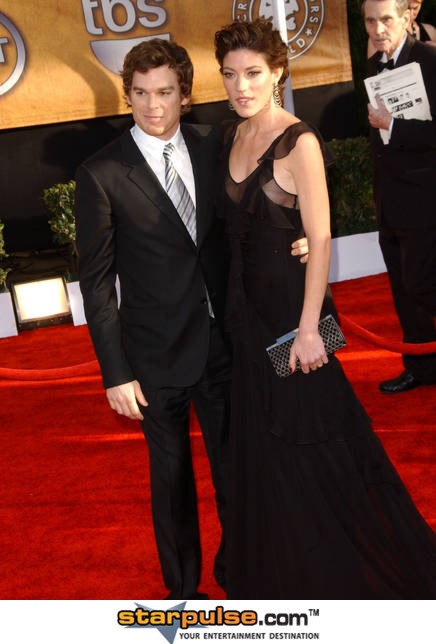 Michael C. Hall & Jennifer Carpenter © Albert L. Ortega / PR Photos
Story by
Erin Demchak
Starpulse contributing writer