Spotlight On Hillbilly Celebrities

A hillbilly celeb is like a young NBA player who came from nothing. Before they were popular they would eat at McDonald's, belch and swear in public, and do whatever they wanted. But now they live in a much different culture.
There are plenty of celebrities that came from nothing and turned into something. But what makes a hillbilly celeb different is the typically uneducated unsophisticated behavior that everyone enjoys watching.
Britney Spears
and sister
Jamie Lynn
are perfect examples of hillbilly celebs. They are from the small town of Kentwood, Louisiana, and before they were multimillionaires they were just a couple of small town gals in a big town.
Like many southerners they hold their religion very close to their heart, and most city folk would not have a baby at the age of 17, especially extremely wealthy 17 year olds. We're not saying city folk are not religious, but southern folk are much more religious than their northerly neighbors.
Britney is known for routinely smoking cigarettes in public, dressing provocatively in front of her children, divorcing twice, eating poorly, using drugs, and behaving like spoiled 14 year old. Jamie will be known for her irresponsible teenage pregnancy. What can we say, we love the Spears sisters!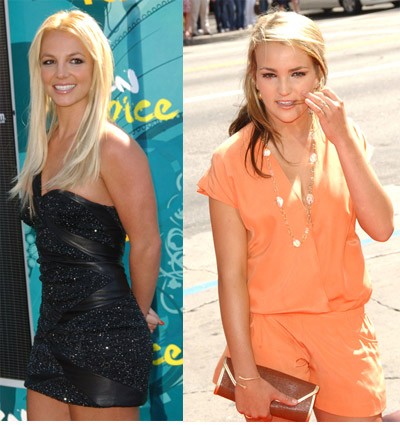 Image © PR Photos
Leighton Meester
has blown up in the past year. Virtually unknown a couple of years ago, Meester is now a superstar hottie amongst teenagers for her role as Blair on
Gossip Girl
. Her mother was pregnant with Leighton while in jail, and although she was born inside a hospital we still consider her a prison baby.
A prison baby is not that far away from a hillbilly, right? Well, to further justify Meester's hillbilly celeb status she was born in Ft. Worth, Texas, from a mother who was incarcerated for smuggling marijuana. Leighton already has a sex tape and nude pictures have surfaced, not a bad resume for a 23-year-old Hollywood hillbilly.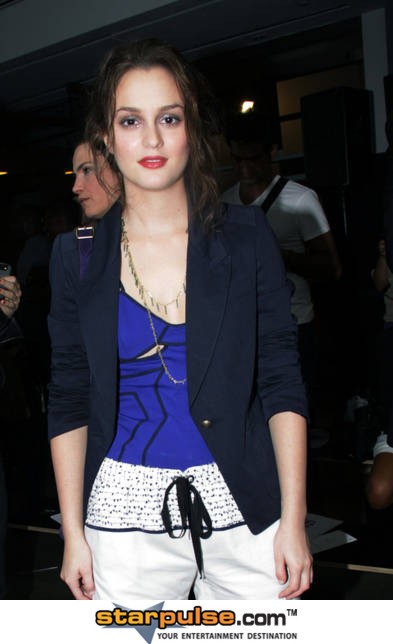 Image © PR Photos
It feels like
Pamela Anderson
has been around forever. She started as a promotion gal for Labatt's beer in Canada and then moved to the Untied States to do Playboy and network TV. She actually worked on ABC's
Home Improvement
as a Tool Time assistant and considers herself a tomboy.
As if the alcohol modeling gig, posing in Playboy, knowing her way around a tool shed, and being a tomboy are not enough to defend Pam's hillbilly status take a look at her enormously fake breasts and the trashy barbed wire tattoo. Pam is a bona fide hillbilly celeb, congrats!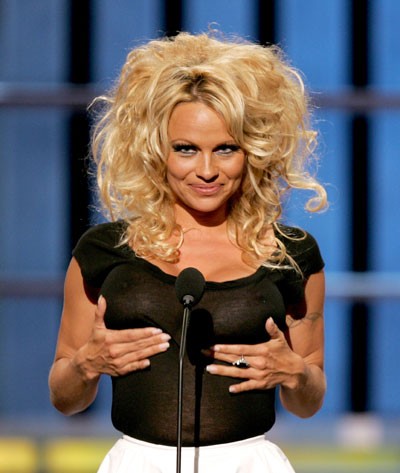 Image © PR Photos
Kid Rock
loves being known as a hillbilly and even writes songs about it. He loves country music, past and present country music stars like
Johnny Cash
and
Taylor Swift
, and of course he likes himself some gold old fashion Tennessee Whiskey.
Although from a nicer part of Michigan, Rock used to always party with the wrong crew on a separate part of town. Instead of listening to country, Rock became enamored with hip-hop like
Run DMC
and the
Beastie Boys
.
As he matured he got back to his country roots and to this day he considers himself a country singer. Long hair, tattoos, bad behavior, raunchy lyrics, and a lover of Jim Beam justifies Kid Rock's status as a hillbilly celeb.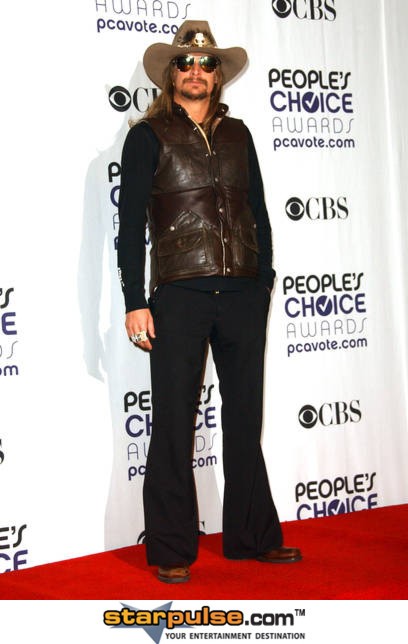 Image © PR Photos
Born in a small town in Southwestern Texas,
Matthew Mcconaughey
was born from a mother who was a teacher and father who was a gas station owner and former football player. His parents divorced and remarried each other a few times, which is pretty cool, and Matthew is the national spokesman for Beef: It's What's For Dinner.
He attended the University of Texas at Austin but did not graduate and who could forget when he recently got in trouble for been playing music very loudly and bongos while naked in his own home. We think Matthew is a natural born hillbilly celeb.
Matthew McConaughey is a cool dude. Pretty much every role he has played in his acting career is natural for him because he is so damn cool. His little guy Levi has a hillbilly name, and we are positive Matthew has him as the University of Texas' starting QB in 20 years.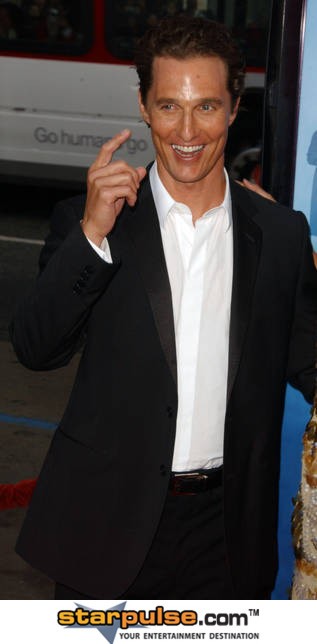 Image © PR Photos
Jewel
grew up yodeling and singing in taverns and actually did attend college, which is something a hillbilly would never complete. We are not sure if she graduated, but Jewel moved to San Diego after college and lived in her van while performing across the So Cal area. We all know how popular she is and we love that sexy snaggle tooth. She is married nine-time pro rodeo champion cowboy
Ty Murray
.
Jewel was born in the middle of nowhere Utah, a town called Payson with a population of just over 10,000. She moved to Alaska and reportedly grew up in a household with no indoor plumbing. Now that is hillbilly!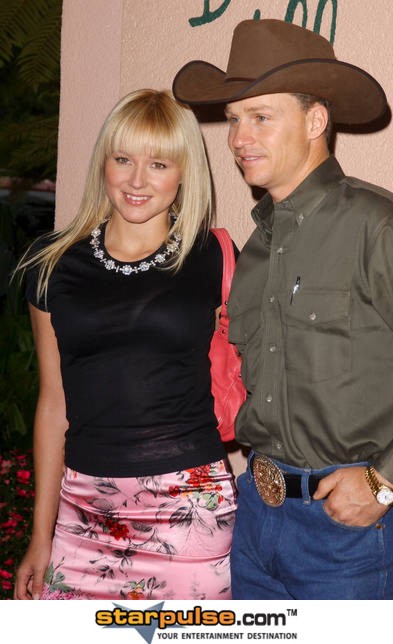 Image © PR Photos
Kellie Pickler
is a doll. She has a bubbling personality and can be called a social butterfly. She is hilarious and it is because she is kind of … well … ditsy. She was born in the small town of Albemarle, North Carolina and, in fact, her debut album was titled "Small Town Girl."
Her father Bo was in and out of prison when Kellie was a child, and her mother left her when she was young. Raised by her grandparents in NC, Kellie was a cheerleader and beauty queen in high school and appeared on
American Idol
.
Not exactly what your typical hillbilly sounds like, but Kellie worked as a waitress at Sonic, has been known to mispronounce words, and has been compared to
Jessica Simpson
. Kellie is super cute, funny, a hillbilly celeb, and we guarantee she has an extremely wild side.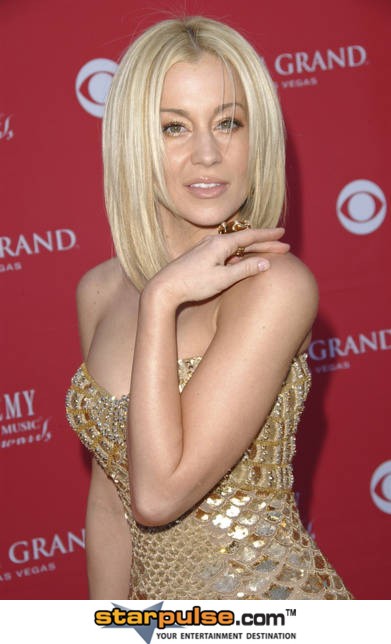 Image © PR Photos
Heidi Pratt
was born in Crested Butte, Colorado, a small town with a population of just over 1,500. It is known as the last great Colorado ski town and who would have thought one of America's top reality TV nemesis' would come from there?
The epitome of a no talent celeb, Heidi is more known for her plastic surgery transformation (breasts, lips, nose), being on
The Hills
, being married to
Spencer
, her lackluster performance at the Miss Universe pageant, and is a hillbilly celeb because she did everything to become a manufactured celeb.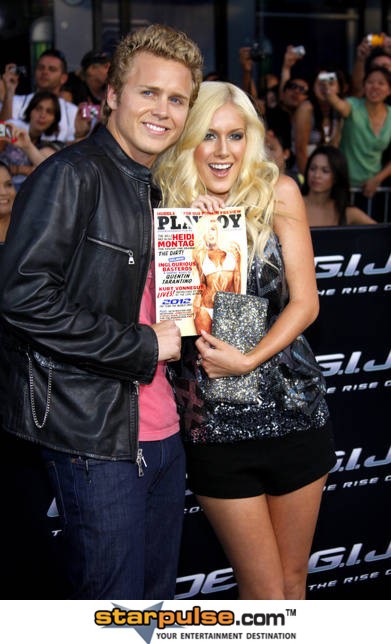 Image © PR Photos
Jessica Simpson
used to be everyone's sweetheart when she had a relevant singing career, but lately she is in the news for all the wrong reasons. Bad eating habits have lead to weight gain, and poor business decisions have lead to harsh criticism. Simpson has a GED, bad eating habits, likes to belch aloud, is supremely ditsy, played Daisy Duke in
The Dukes of Hazzard
, and was born in a small Texas town. We are surprised she does not have some sort of trashy tattoo.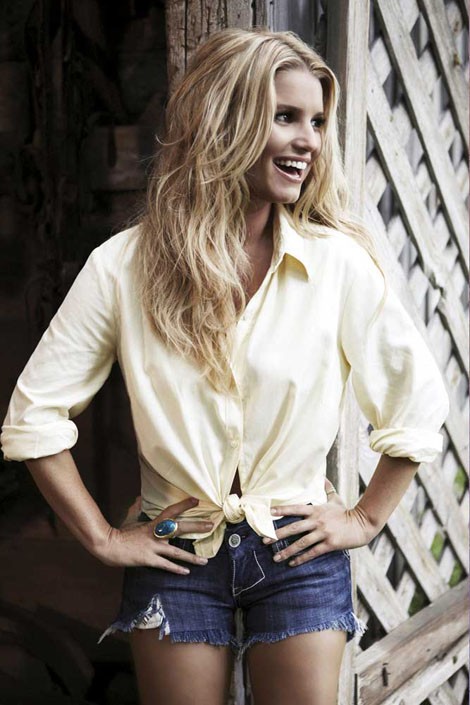 Image © Sony BMG
Ashley Greene
was born below the Mason-Dixon Line in Jacksonville, Florida, and if you have ever been there you will notice there are not many hills. So how would Ashley qualify as a hillbilly?
Well, she grew up in the unincorporated part of Jacksonville, and we don't know if ever graduated from high school or received her GED. Come on Ash, even
Paris Hilton
has one! Anyways, some nude pics of Ashley surfaced a few months ago, and if that ever happens to any of us, we all qualify as a hillbilly. We still love you Ashley!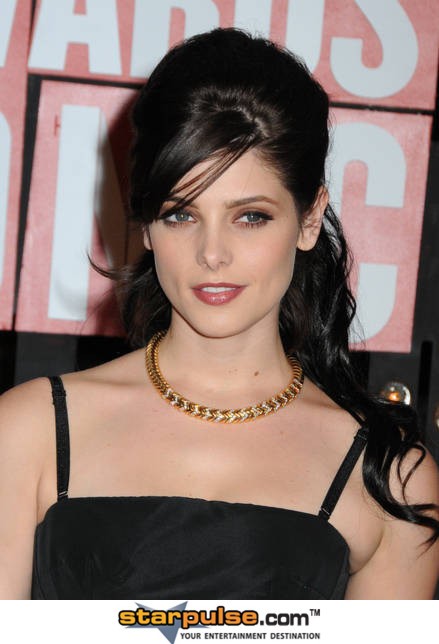 Image © PR Photos
Miley Cyrus
' father made a song about being a hillbilly and if Miley ever says she is not one, we will gladly play the song for her. Born in Nashville, Tennesee, as Destiny Hope (if that is not the most hillbilly name ever, we do not know what is) Miley took up singing at a very young age. She loves Jesus, does not have an education, has been pictured scantly clad while underage, and loves older dudes. Sounds like a celebrity hillbilly to us.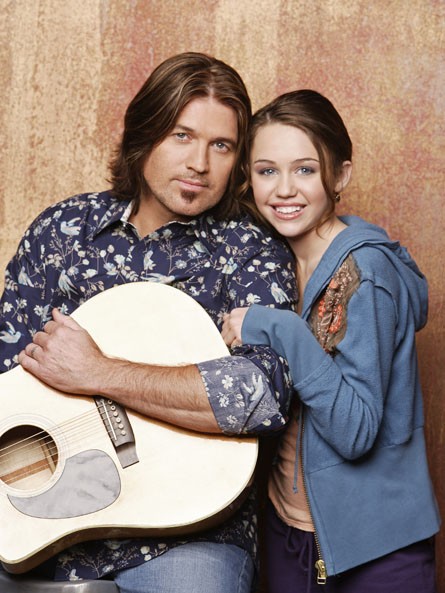 Image © Disney
Story by
Matt Anaya
Starpulse contributing writer
Twitter.com/shmattshmanaya