Spotlight On Gilles Marini
Many may recognize Gilles Marini from his recurring role as Luc Laurent on the ABC hit drama 'Brothers and Sisters,' however; Marini was not always an actor.  Hailing from Grasse, Alpes-Maritimes, Provence-Alpes-Côte d'Azur, France, his debut into the world of entertainment began in his early twenties when he accidentally fell into modeling after meeting famous photographer Fred Goudon while living in Paris.
Fulfilling his duties in the military is what took Marini to Paris where he was part of the French army serving as a fireman for the Brigade des Sapeurs Pompiers de Paris.  After his duties were completed, the very sexy Marini set course for the U.S. where he was ready to take his modeling career to the next level.  And, that indeed he did appearing in a number of commercials and even a film in 2005 called "Screech of the Decapitated."
As charming and attractive as he is, who would not want to see more of Gilles?  Lucky we were to have been able to capture his exquisite physical form when he appeared in the 2008 'Sex and the City:  The Movie' as Samantha's hunky neighbor.  You all remember that very wet shower scene ladies.  Surely you do!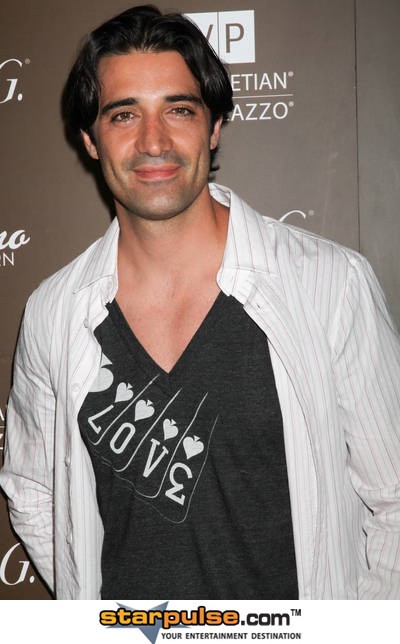 Let's not forget that the beautiful Gilles, born of Greek and Italian descent also showed off his impressive dancing skills on the 8th season of 'Dancing with the Stars.'  He, unfortunately, came in second place on the May 2009 season finale of the show with his partner Cheryl Burke, but this fancy stepper must have stayed bitten by the dancing bug.  Bet you didn't know that he is the recurring host of an elaborate dance performance show that is currently touring the United States and Canada called "Ballroom with a Twist."  The extravaganza is directed and choreographed by the one and only Louis Van Amstel who, you may recall, was partnered with television personality Niecy Nash on the recent 10th season of "Dancing with the Stars."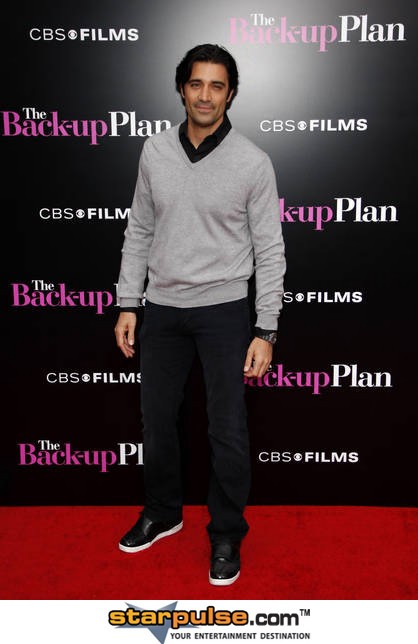 It is obvious that Gilles' move to the U.S. is surely paying off and he is quickly becoming a jack of many trades.  Happily married with two kids, Marini has gone from military man, to model, now actor, show host and, did we mention, restauranteur?  He recently opened a new celebrity hotspot in Hollywood called La Vida whose cuisine is meant to capture a 'Californian-interpretation of Southern Spain' as it is described.  Sounds divine!
We can't wait to see what Gilles will surprise us with next.  He is doing it all and loving it, obviously, which clearly comes across in his daily Twitter page messages about what he's been up to (by the way, he actually does his own tweeting).
To find out even more about Gilles and his adventures visit his official website at: http://www.gillesmarini.com/
What do you think of Gilles Marini?  Make a comment!