Spotlight On Extras Who Made It Big As Actors

Sometimes an actor comes along who just has a certain something that makes you want to stop and watch. He may just be in the background - where the job, really, is to be natural but not cause any attention to themselves or take away from the action in the forefront of the scene - but his magnetism may be enough to draw the eye over and back, making the viewer want to know more about the character he is supposed to be playing.
Chances are, however, if audiences are noticing this guy so are producers and casting directors, and soon he may be rewarded with a few lines here and there, bumping him up to a featured player or an under five. Even still, if he's really good, he may continue to climb that ladder and become the Next Big Thing.
Take a look at some very familiar and iconic faces in recent pop culture history who started merely as featured players:
Though they went on to win Oscars for
Good Will Hunting
,
Ben Affleck
and
Matt Damon's
first forays into the movie business was quite possibly just a way for them to kill time or get a day off from school. Bit by the acting bug at an early age, when news traveled to their Massachusetts hometown that
Field Of Dreams
would be shooting pivotal scenes at Fenway Park, they both jumped at the chance to be in a movie. It has become a fun "Where's Waldo?" sort of game for their biggest fans to slow-mo through those scenes on DVD and try to spot their young faces in the crowd.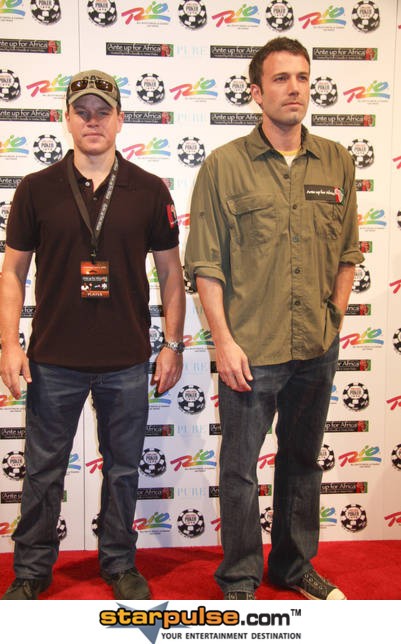 Similarly, both
Clint Eastwood
and
Michael Caine
worked as extras in the 1950s, often going uncredited in their no name, no line roles, simply to get themselves onto sets, build up their resumes, and begin networking and learning through observation. Yet both of them quickly caught the attention of critics and fans alike, earning acclaim for their unmatched talent and proving that through the years, age is no match for true talent.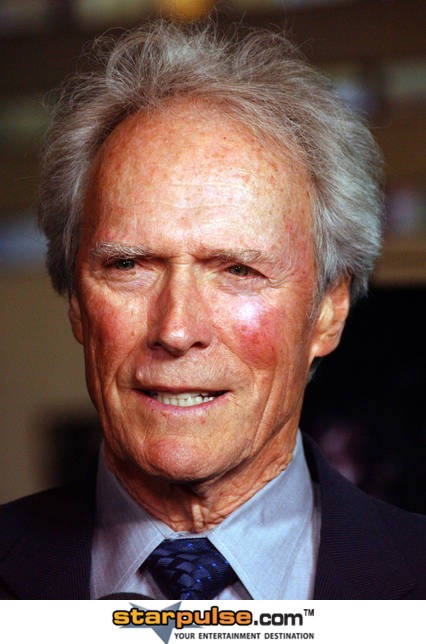 George Clooney
wasn't making politically driven acceptance speeches for equally politically charged dramas or speeding up heartbeats playing doctor on
ER
right out of the gate. Even before he, his dimples, and his curly-haired mullet were catching eyes on
The Facts Of Life
he appeared as an extra in a 1978 period drama mini series about the economic growth of Colorado. Not exactly sexy stuff, but it just goes to show that even the world's most eligible bachelor had to start somewhere! After a couple of bit parts in mid-80s cheesy cable cop dramas it looked like Clooney was already through paying his dues, he won a supporting role on a medical drama "E/R." Lasting only one season, it didn't prove to be the big break he may have hoped. He didn't become a household name until a decade later, appearing on
Roseanne
,
Sisters
, and another medical drama of an all-too-familiar name, but it definitely marked that he was already well on his way on the road to stardom.
James Michael Tyler
may not have gone onto Oscar or Emmy success after his stint as Gunther on
Friends
came to an end in 2004, but his role there was significant. Tyler was originally hired to be a Central Perk background actor, and he was given an apron on his first day of shooting because he was the only extra who knew how to work the machinery in the fictional coffee shop, distinguishing him as an employee rather than a patron. The producers found themselves laughing at his dry wit off camera, so they tossed him a line here and there on camera. His delivery was such a great balance to the often over-the-top nature of characters like Ross and Chandler, that they kept writing more and more for him that, although sporadic, made him present for the gang's most important moments, which made fans deem him the unofficial seventh Friend.
In the early 90s, Saturday morning television and
Saved By The Bell
were chock full of some of these future "it" stars. Providing a platform where young up-and-comers were playing young up-and-comers (i.e., high school students), SBTB featured a small cluster of background players who rotated from being just patrons at the Max, to members of Bayside High's choir, to members of their track team to being dance/sporting event/graduation attendees. Some of these familiar faces were
Casper Van Dien
,
Scott Wolf
, and
Bridgette Wilson
, the latter of whom played against type as a nerd, wearing thick black glasses and granny cardigans and who was given a romantic arc with one of the show's jocks. All three of these actors have gone onto feature films as well as starring roles in television projects since their early days standing beside (or often behind) Zack, Kelly, Slater, and the whole gang.
Up And Comers
Abby Miller
appeared as an Under 5 in episodes of
Gilmore Girls
and short-lived favorites
Veronica Mars
and
The Nine
before detouring into the commercial world. Though she has been focusing on performing with her band Jen & Abby all over Los Angeles (they are working on their debut album right now), it is only a matter of time before she hits it big with a sitcom. If you remember her State Farm ads, she has a great sense of comedic timing.
Ryan O'Connor
was the scene-stealing "shave my butt" guy from that one episode in the second season of
How I Met Your Mother
with Marshall's law school party as well as No Vacancy's #1 fan in
School of Rock
, but now he is the host of his very own web based talk show, "The Ryan O'Connor Show." Calling in favors from some of the celebrity friends he's met from some of those past projects, like
Krista Allen
,
Marissa Jaret Winokur
, and
Kathy Griffin
, he gets himself to the most happening places (behind the scenes at
Dancing With The Stars
) and talks about the hot button issues (California's Prop 8, the presidential election, who's getting voted off what reality show next, etc.), and he does it all without a staff of dozens by his side. O'Connor's internet territory might be previously unchartered waters, but the wealth of examples to pull from regarding transitioning from any smaller part to a big, breakout star should be immensely inspirational, not only for him or for Abby, but also any recent USC, UCLA, or NYU alumni whose NowCasting pages are still just full of "Featured." (Check back next week for a full profile on O'Connor, who is setting internet records already!)
Story by
Danielle Turchiano
Starpulse contributing writer