Spotlight On Celebrity Sisters

When it comes to siblings in Hollywood, they are either very competitive with one another or they come as a team. These following celebrity sisters have all made a name for themselves whether it was on their own or with a little push from their already famous sibling. There's nothing wrong with riding the coattails of someone - just hold on tight!
Tia and Tamara Mowry
These beautiful twins are best known as the stars of the WB's "Sister Sister." As far as the competitiveness of this duo, it seems as though they are on equal ground. With Tia and Tamara, it seems as though you see one and the other isn't too far behind.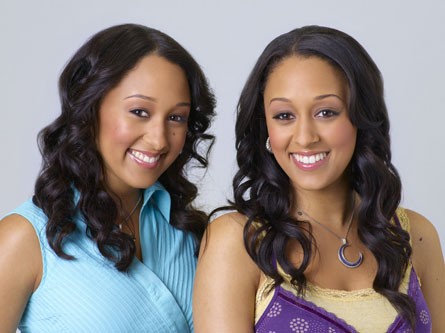 Patricia
and
Rosanna Arquette
Patricia and Rosanna come from a famous family of actors and have both maintained their status as successful actresses. Older sister Rosanna is best known for her roles in
Pulp Fiction
and
The Whole Nine Yards
while Patricia's career has skyrocketed due to the success of her hit show,
Medium
. Rosanna has even guest starred on "Medium;" talk about sisterly love! Rosanna & Patricia are pictured below with their brother transgender Alexis.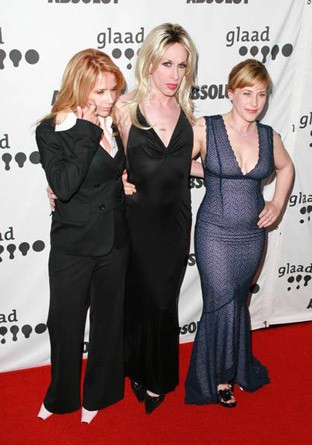 Penelope
and
Monica Cruz
Monica should be extremely thankful her sister is famous in the United States. Although she is a well known Spanish actress, her older sister, Penelope, is an Oscar nominated star!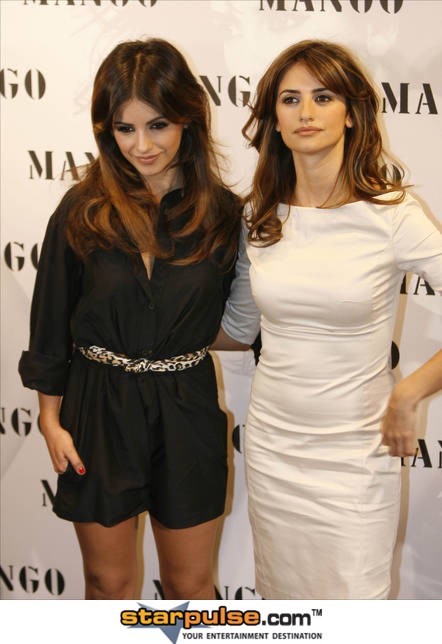 Khloe
,
Kim
&
Kourtney Kardashian
The Kardashian sisters are all equally annoying; have you ever seen any customers in their boutique or are they just always lounging on the couch? Yet, Khloe seemed to get the short end of the look stick. She's not unattractive by any means, but compared to her sisters she's definitely in third place! Talent-wise, it's a tie. None of them have any!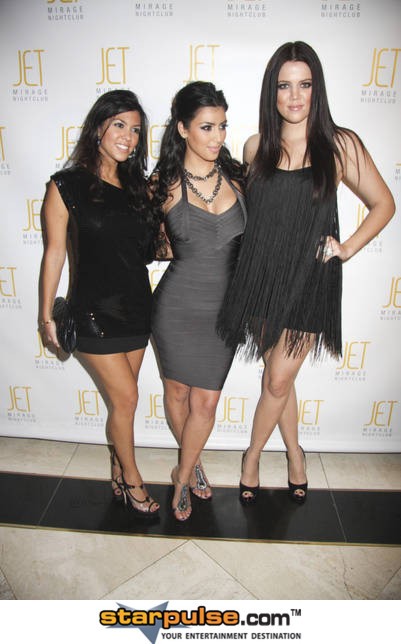 Ashlee
and
Jessica Simpson
These two sisters' careers are very unpredictable, and at times it seems like they are on a teeter-totter, not knowing who's going to rise to the top next. Jessica was a successful and popular pop star first, and Ashlee rode her coattails and had a music career as well. Then Jessica got married and seemed happy until her divorce from
Nick Lachey
. Now younger sister Ashlee seems to be luckier in love. She is married to
Pete Wentz
and is expecting her first child.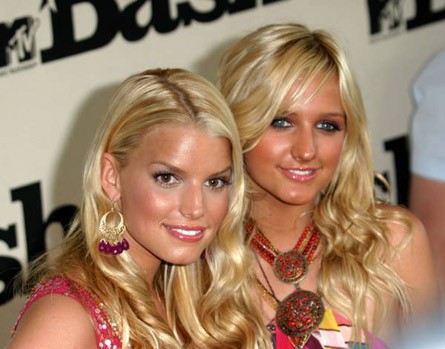 Jamie Lynn
and
Britney Spears
Britney and Jamie Lynn both need some serious guidance at the moment, but there was a time where they were both on top of the pop world. Britney made her little sister famous by just being related to the superstar. Now, they are both jokes in the tabloids, and their careers are too unpredictable to say if they are due for comebacks or not.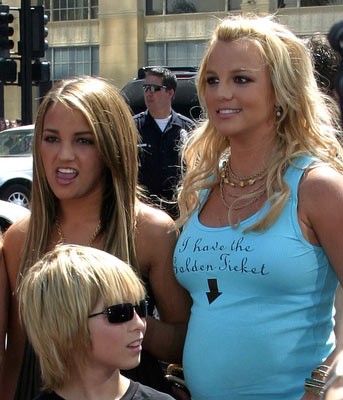 Mary Kate and Ashley Olsen
Ever since birth it seems Mary Kate and Ashley have been equally successful and have managed to take their career as Michelle in
Full House
to a multi million dollar Olsen empire! Although, Mary Kate has had more problems then Ashley (eating disorders and excessive partying) the pair seem to stick by each other as twins should.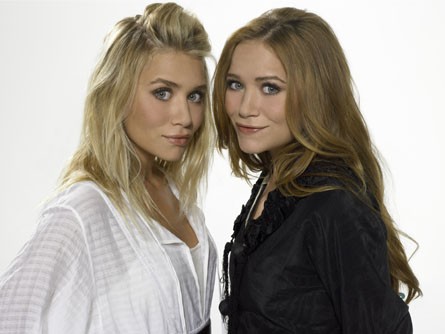 Ali
and
Lindsay Lohan
Ali would be nowhere without Lindsay; Lindsay was a star since she was a kid and is a very talented actress. Ali wants to be just like her big sister yet never will be. She doesn't have any real talent; she's a wannabe. The only thing she has similar to her sister is her looks, and even in that department Lindsay still wins. She can hold onto her big sister's coattails all she wants, but her hands are slipping!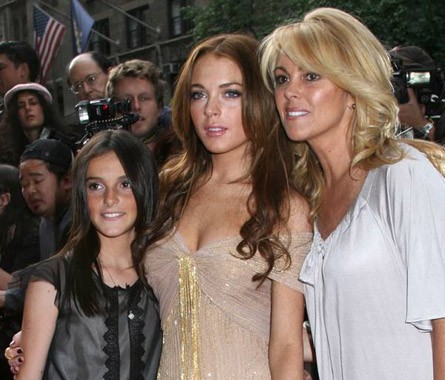 Haylie
and
Hilary Duff
Hilary basically put her older sister on the map and she's still nothing to write home about. Hilary was a huge tween star and continues to make movies and albums. While Haylie sits in the sidelines and watches her little sister getting rich, occasionally co-starring in one of Hilary's films.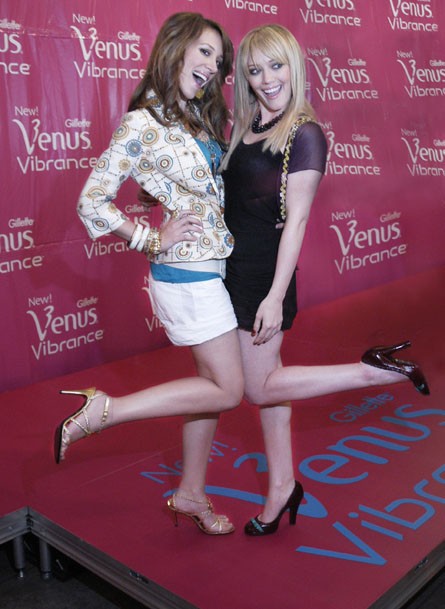 Paris
and
Nicky Hilton
Paris and Nicky wouldn't be famous without their grandfather's name. Yet they have both seemed to turn non-talent into success and are common names in pop culture. Although they are both in the tabloids, Paris seems to put herself in the position to obtain more exposure while Nicky has her head on a little straighter.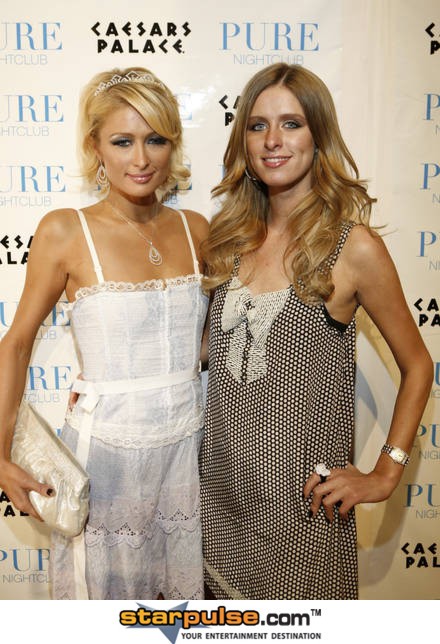 Beyonce
and
Solange Knowles
Solange is a talented singer but is famous because Beyonce is so successful. It seems as though Solange doesn't mind taking the backseat to her older sister and is happy for her success.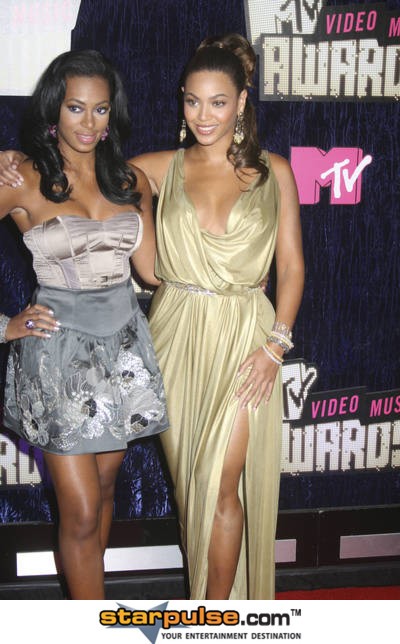 Venus and
Serena Williams
Serena and Venus are both award winning tennis players who are equally talented. Although their careers force them to be competitive with one another, they are both shining stars.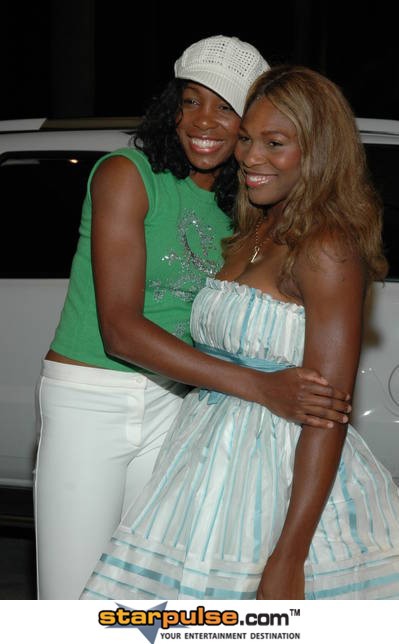 Elle
and
Dakota Fanning
Dakota and her younger sister, Elle, are both talented young actresses. Because Dakota is older she put the "Fanning" name on the map, but Elle didn't have to ride any coattails to get to where she is. Elle first played young Lucy (Dakota's character) in
I Am Sam
, and has since been in
Because of Winn-Dixie
,
Daddy Day Care
,
Deja Vu
and
Babel
. Dakota has starred in "I Am Sam,"
Man on Fire
,
Uptown Girls
,
Hide and Seek
,
The Cat in the Hat
and
War of the Worlds
.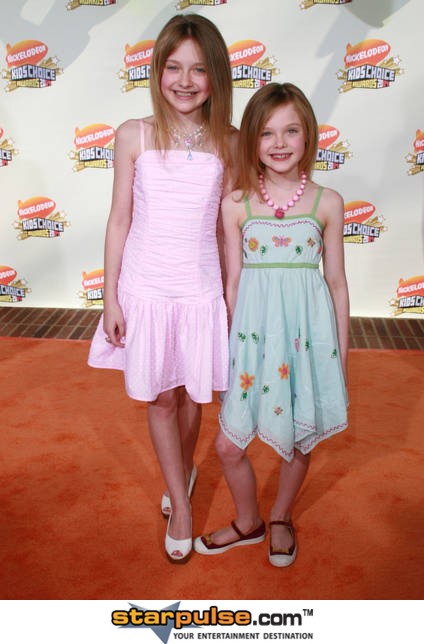 Ashley
and
Wynonna Judd
Ashley and Wynonna look as opposite as sisters can be. Physically, Ashley is a gorgeous lady with a perfect body. Then there's Wynonna who has a beautiful voice, flaming red hair and a chubby physique. Both are talented - Wynonna as a country music star and Ashley as an actress. Ashley just seemed to get the looks in the family.
Janet
and
LaToya Jackson
Janet and LaToya already have a strike against them for being in the Jackson family. Yet, it can have its upside also because they were automatically famous. Janet is obviously more talented than LaToya with a successful music career that has stretched over two decades. LaToya has been in Playboy. Enough said.
Story by
Erin Demchak
Starpulse contributing writer