Spotlight On Australian Entertainers

What is it about Aussies that Americans find so fascinating? Is it the cute accents? The laid-back attitudes? The "party animal" reputations? It could be a mix of all of these traits. It could also be because, although we speak the same language and our cultures have many similarities, many of us know very little about Australia. That strange yet familiar vibe makes those down under denizens appear exciting and mysterious - an irresistible combo!
Since Americans are also fascinated with celebrities, it's no surprise that so many awesome Aussie entertainers have found fame in the U.S. Let's take a look at some of the blokes and sheilas who thrill us with their beautiful music and movie magic.

For four decades, one of the most popular bands from down under has been
AC/DC
. Their U.S. breakthrough came in 1976 with "
High Voltage
," an album that served as their "raunch rock" template and inspired a slew of hard rock acts to follow.
On the opposite end of the musical spectrum were
Olivia Newton-John
and
Rick Springfield
.

Melbourne-raised Newton-John, a country-pop crossover long before
Shania
, won fans over with her sweet, earnest voice and girl-next-door image. She cemented her place as a pop culture icon with her bad-girl transformation in the movie version of "
Grease
" and, soon after, with the innuendo-laden material on her 1981 album, "
Physical
."
Dreamy pop rocker Rick Springfield became an international sensation in 1981 when he starred on the long-running soap, "
General Hospital
," and released his first solo album, "
Working Class Dog
." Two hugely successful records followed before his popularity stalled in the mid-'80s. In recent years, Springfield has returned to "General Hospital" and continues to tour, much to the delight of his screaming fans…and their kids!
Poised for the same kind of success that Olivia and Rick enjoyed are the new generation of Aussie hit-makers, led by
Kasey Chambers
and
Ben Lee
.

Raised in the Outback, 32 year-old Chambers has won over critics and fans alike with simple, heartfelt songs about love and loss, like "Not Pretty Enough" and "Nothing At All." Since releasing her debut album, "
The Captain
," in 1999, she's frequently drawn comparisons to alt-country favorite
Lucinda Williams
and country legend
Emmylou Harris
. After her fourth record, "
Carnival
," Chambers left Warner Bros. for the freedom of an independent label, and recently released "
Rattlin' Bones
," a collaboration with her husband, Shane Nicholson. The record has already hit #1 in Australia and is slated for a September release in the U.S.

Ben Lee
has been known primarily in the states as "that guy who dated
Claire Danes
," but this talented singer/songwriter slowly built up indie cred in both Australia and America until breaking big with "Awake is the New Sleep" (2005). The single, "Catch My Disease," was featured in several TV shows and movies, but its use in a Dell commercial is what had music fans everywhere feverishly Googling, "What's that song??" His latest record, "
Ripe
," is full of more juicy pop nuggets, including the bouncy "Love Me Like the World is Ending," and the cute
Mandy Moore
duet, "Birds and Bees."
One musician who is fully expected to follow the lead of his successful Aussie peers is
American Idol
contestant,
Michael Johns
. Although Johns, 29, lives in Los Angeles with his wife (sorry, ladies!), he was born and raised in Perth, Western Australia. After the jock-turned-singer came to the United States on a tennis scholarship in 1998, he began performing with the Atlanta band Film. Johns soon caught the attention of Maverick Records execs, who signed him with a new band called The Rising. Though the band recorded an album, Maverick dropped them before it could be released. After a few close calls with fame, Johns decided to try out for "American Idol" and, when he made the Top 24, became an instant judge and fan favorite. Shockingly, Johns was eliminated during Top 8 week, causing fans of the show to cry foul. His ouster turned out to be a good thing, however, as he became a much sought-after talk show guest, was befriended by everyone from Dolly Parton to Demi Moore, and left legions of new fans clamoring for a record, which Johns is expected to start working on after the Idol tour is over.
Michael Johns - It's All Wrong

Sadly, one of Michael Johns' biggest influences,
INXS
front man
Michael Hutchence
, is no longer with us. Throughout the '80s and '90s, INXS produced a string of now-classic hits, including "The One Thing," "What You Need," "Need You Tonight," "New Sensation," and "Never Tear Us Apart." In late 1997, not long after the release of INXS's 10th studio album, "
Elegantly Wasted
," Hutchence was found dead in his Sydney hotel room. Fans around the world mourned, not only for the loss of this great performer, but for the young daughter that he left behind.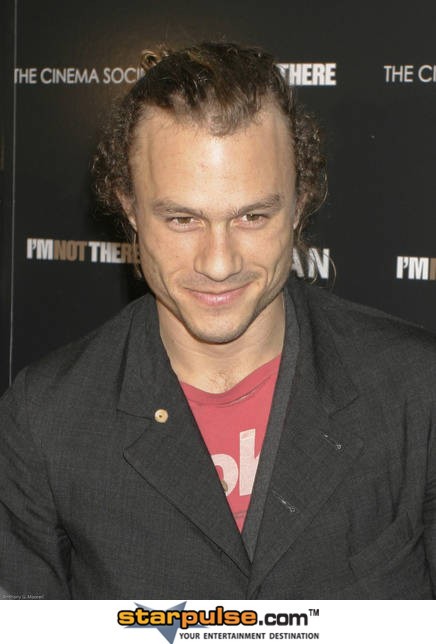 It's hard not to draw parallels between Hutchence and actor
Heath Ledger
- another handsome, charming Aussie who left this world much too young, and left his daughter without a father.
A native of Perth, Ledger moved to Sydney as a teen, where he was offered some small acting roles. After coming to America in the late '90s, he landed the part of a high school hunk in "
10 Things I Hate About You
." Afterwards, he avoided the "teen heartthrob" label by picking varied and complex roles, leading up to his Oscar-nominated performance in "
Brokeback Mountain
" (2005). In January 2008, the news of the handsome star's death from an accidental overdose stunned the world. Ledger's final film, The Imaginarium of Doctor Parnassus, is currently in post-production and scheduled for release in 2009, while his role as The Joker in "
The Dark Knight
" (in theaters on July 18) is already being hailed as Oscar-worthy.
Heath Ledger talks about the Joker

During his life, Ledger dated many high-profile women, including actress
Naomi Watts
. The England-born, Australia-raised beauty became a hot Hollywood commodity after her performance in David Lynch's bizarre "
Mulholland Dr.
" She became a household name after the success of horror movie
The Ring
and an Academy Award nomination for her gritty role in
21 Grams
. Watts is rumored to be stepping into
Tippi Hedren's
animal-print shoes for a remake of "
The Birds
," and has also signed on for "Need," a drama currently in pre-production that will pair her with best friend
Nicole Kidman
.

Kidman, the statuesque redhead who made her first small splash in the U.S. with the thriller "
Dead Calm
" (1989), became a major Hollywood player and one half of a super-couple when she married
Tom Cruise
in 1990. Her career only seemed to heat up after her divorce from Cruise in 2001, with roles in mega-hits like "
Moulin Rouge
" and "
The Others
," and an Oscar-winning turn as Virginia Woolf in "
The Hours
." In 2006, Kidman formed yet another super-couple when she married Aussie country singer
Keith Urban
. The mother of two children adopted during her marriage to Cruise, Kidman gave birth on July 7, 2008 to her first biological child, a daughter named Sunday Rose. The new mommy will be seen later this year in Aussie director Baz Luhrmann's western, "
Australia
," co-starring
Hugh Jackman
.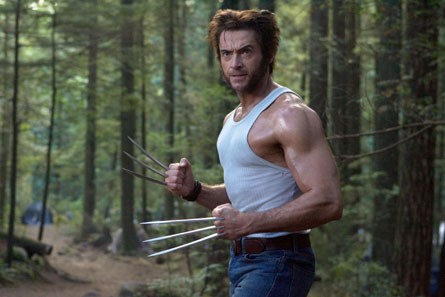 Sydney native Jackman is a multi-talented star of stage and screen, best known for his portrayal of mutant superhero Wolverine in the "
X-Men
" movie franchise. After appearing in Australia, Jackman will reprise his most famous role in "X-Men Origins: Wolverine," due out in 2009.
Eric Bana
is another actor who knows a little something about bringing comic book characters to life. A popular Sydney comedian in the '90s, Bana's U.S. breakthrough came in the 2001 war drama "
Black Hawk Down
," but it was his role as rage-a-holic Bruce Banner in "
The Hulk
" (2003) that brought him mainstream success. Even though the movie was a dud, Bana quickly became a stud, and his work in the historical drama "
Munich
" (2005) solidified his place as a leading man.
While Bana and Jackman are nice guys who save the mean for the screen, Academy Award winner
Russell Crowe
is known for his surly, intense performances both on and off set. However, aside from his well-publicized telephone-throwing incident in 2005 (were you not entertained?), the bad boy seems to have mellowed a bit since his 2003 marriage to Aussie actress
Danielle Spencer
. Maybe he could give
Mel Gibson
some advice on how to redeem oneself after bad behavior? Gibson, one of the most powerful and beloved stars of the last two decades, quickly went from famous to infamous when he made anti-semetic remarks during his DUI arrest in 2006. Gibson gained some credibility back when his film, "
Apocalypto
," was nominated for a Golden Globe in 2007.
That same year,
Toni Collette
was also in the running for a Globe for her performance in "
Little Miss Sunshine
." The versatile actress, often best remembered for her Oscar-nominated role in "
The Sixth Sense
" (1999), first won Americans over in the 1994 sleeper hit, "
Muriel's Wedding
," which co-starred another then-unknown actress,
Rachel Griffiths
. Soon after, Griffiths was cast in a minor role in the comedy smash, "
My Best Friend's Wedding
," but she went from bridesmaid to bride in 2001, when she scored the plum role of Brenda Chenowith on the Showtime series "
Six Feet Under
." After the cancellation of that show, she made the jump to network TV by joining the current ABC hit drama, "
Brothers and Sisters
."
Who did we leave out? Tell us who your favorite Aussies are!
Related Articles:
-
Battle of The Bulge: Celebrities With Beer Guts
-
The Most Underrated And Overrated Saturday Night Live Hosts
-
Point/Counterpoint: Should M. Night Shyamalan Stop Making Films?
Story by
Becky Broderick
Starpulse contributing writer