Spotlight: Liam Neeson - The Unexpected Movie Star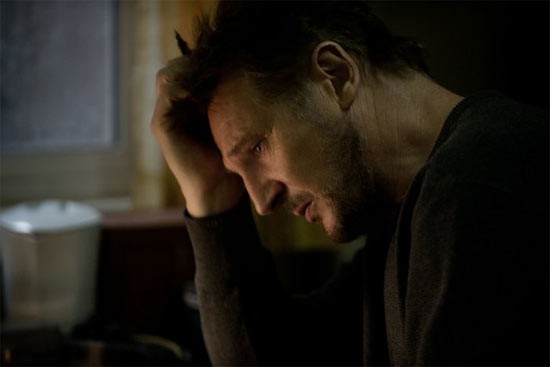 This weekend, audiences will get the chance to see Liam Neeson fight a pack of hungry wolves in order to say alive in "The Grey" from director Joe Carnahan. Though he has become a worldwide action star with films like "Taken" and "Unknown," 15 years ago the Irish-born former amateur boxer was better known for dramas like "Schindler's List" and "Michael Collins." That's not to say he takes the craft of acting any less seriously now than he did back then. He is still as talented and charismatic as ever, only now he seems to be having a lot more fun.
So how did Neeson go from being a serious thespian to a big shot at the box office? The path is not a straight one. Neeson's career is unlike that of any other actor working today. Even though he has been working consistently since the late 1970s, Neeson's success didn't come until later in life. His first major film role was opposite Anthony Hopkins and Mel Gibson in "The Bounty" (1984). A few years later, he appeared in the period drama "The Mission" (1986) with Robert De Niro and Jeremy Irons. In 1988, he starred with Clint Eastwood in "The Dead Pool," the fifth installment in the Dirty Harry franchise.
Neeson's career took a serious leap forward when he starred in the 1990 film "Darkman" for director Sam Raimi ("The Evil Dead," "Spider-Man"). In the film, Neeson played a scientist who was seeking revenge on the criminals who disfigured him. Aside from solidifying his spot as a cult film icon, "Darkman" proved that Neeson could carry a movie on his own (even if he was hidden behind a mask for most of the time). Over the next few years, Neeson floated between leading roles in melodramas like "Under Suspicion" (1991) and supporting roles in offbeat projects like "Leap of Faith" (1992) with Steve Martin. In 1993, though, Neeson's career jumped to a level few actors even dream of.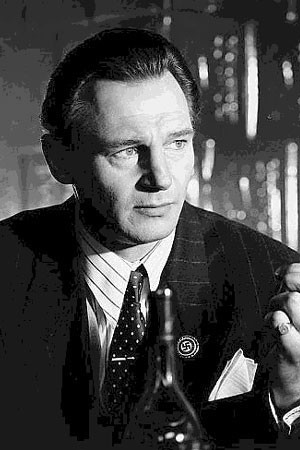 Getting the chance to work with Steven Spielberg is the dream of almost every actor. Neeson got the chance to not only work with Spielberg, but to play the title role in "Schindler's List," which has since become a new American classic and is one of the most important films of the 20th century. As a guilt-ridden Nazi officer in a World War II concentration camp, Neeson gives one of his finest performances. For his work, Neeson was nominated for both an Academy Award and Golden Globe for Best Actor in a Leading Role. Today, it's hard to imagine anyone else playing Oskar Schindler.
After the success of "Schindler's List," Neeson took on a series of forgettable dramas like "Nell," "Rob Roy" and "Michael Collins." His talent was never questioned, but his choice in projects certainly was. Then, in 1999 Neeson appeared in by far the biggest film of his career up to that point: "Star Wars: Episode I—The Phantom Menace." The long-awaited "Star Wars" beginning brought Neeson fame to not only film buffs and critics, but to mass audiences as the slightly rebellious Jedi Qui-Gon Jinn.
After starring in one of the highest grossing films of 1999, Neeson landed the lead role in a remake of "The Haunting" (1999) followed by the romantic comedy "Gun Shy" (2000). In 2002, Neeson had a small but memorable role in director Martin Scorsese's "Gangs of New York" followed by perhaps his most touching and beloved performance to date in "Love Actually" (2003).
With a steady stream of serious commercially and critically successful films, Neeson was able to scale back the size of his movies and star as legendary scientist and the father of modern sexuality Alfred Kinsey in "Kinsey" (2004). A mixture of serious drama and raunchy comedy, "Kinsey" allowed Neeson the chance to really delve into the psyche of a character in a way he hadn't before. His performance earned him his third Golden Globe nomination, but he sadly lost again.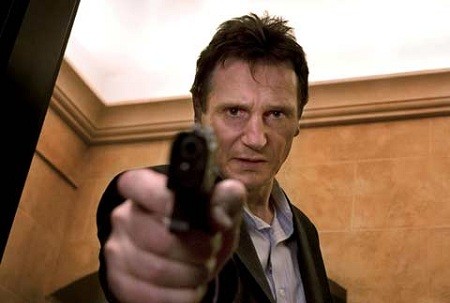 In the last few years, Neeson has been everywhere you look. After starring in the action thriller "Taken" (2008), Neeson gained a whole new base of fans and a new career as a Hollywood leading man. In quick succession, he starred in "The Other Man" (2008), "Clash of the Titans" (2010) and "The A-Team" (2010), the remake of the hit 70s television show which was his first collaboration with "The Grey" director Joe Carnahan. In between the blockbuster movies, Neeson has also tried smaller, more experimental indie films like "Chloe" (2009) and "After.Life" (2009) as a way of proving he is first and foremost a serious actor.
This year, Neeson has five films set to be released, including a sequel to "Taken" and "Battleship," which is based on the classic game of strategy. He will also reprise his "Batman Begins" role, Ra's Al Ghul, for Christopher Nolan's final Batman installment, "The Dark Knight Rises." Without a doubt, 2012 will be the year of Liam Neeson and we are all lucky enough to watch it play out.