Spotlight: Celebrities On Home Shopping Network

Launched in 1982 in Florida by Lowell 'Bud' Paxson and Roy Speer, the Home Shopping Network (HSN) pioneered the concept of people being able to shop in their skivvies from the comfort of their couches. This shop-at-home brain child first came to Paxson in 1977 while he was managing a radio station and a liquidity problem arose with one of his advertisers, which resulted in the company being paid in electric can openers.
Since the kitchen appliance bartering system isn't always the most gainful way to run a business, the radio station was left with a significant amount of fund-raising to do. As a result, on-air personality Bob Circosta went on the radio and sold the can openers for $9.95 a pop. Surprisingly enough, the can openers sold out within a matter of minutes.
This inspired Paxson to sell more items on the air, and he soon teamed up with Roy Speer to create "The Home Shopping Club," which appeared on local cable in the Florida Tampa Bay area. After a few years of local success, Paxson and Speer decided to go national with their shop-at-home network. The network would run 24 hours a day, 364 days a year (Paxson insisted that the network be closed on Christmas Day so that his employees could spend time with their families). And thus, the Home Shopping Network was born.
After his masterful can opener salesmanship, Bob Circosta became the Home Shopping Network's first home shopping host and would eventually go on to sell 75,000 different products in over 20,000 hours of live, on-air television - way to go, Bob. Since then, HSN has had a slew of hosts, numerous celebrity endorsers, and a few select, no-name pitch people who have risen up the HSN ladder of C-list fame to become celebrities in their own right.
Probably the most recognizable HSN personality is
Suzanne Somers
, best known for her role as the ditzy but loveable Chrissy Snow on the popular 1970's sitcom "
Three's Company
." In the 1980s Suzanne became one of the first celebrities to appear on an infomercial when she began promoting the ThighMaster. Thanks to Suzanne's endorsement, the ThighMaster became one of the best-selling pieces of fitness equipment in the world, and as a result, Suzanne's fate was sealed as the reigning queen of the Home Shopping Network. After the enormity of the ThighMaster's success, Suzanne's HSN empire expanded to include several other fitness tools like the FaceMaster and the Torso Track, as well as both clothing and jewelry lines, and various skin and hair care products.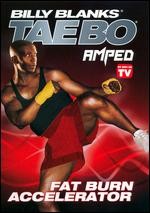 Other notable infomercial stars to have sold their products on HSN include
George Foreman
,
Billy Blanks
, and
Billy Mays
. George Foreman, the two-time former World Heavyweight Boxing Champion and Olympic gold medalist, traded in his boxing gloves for a pair of oven mitts when he became the spokesman for an indoor grill made by Salton, a kitchen appliance manufacturer. Once Big George signed on for the lean-mean-grilling-machine infomercials, grill sales soared - $375 million worldwide in 2002. Salton then designed several Foreman-specific products, such as the "Champ Grill." Grill sales eventually petered out, but George Foreman still remains a heavyweight in the infomercial ring endorsing his own books, vitamins, and clothing line.
Having studied karate and tae kwon do since the age of 11, Billy Blanks used the skills he acquired as a martial artist to create a new form of exercise called Tae Bo, which combines elements from both martial arts and boxing. After opening a fitness studio in Los Angeles where Blanks began teaching his new workout, Tae Bo quickly grew in popularity and started attracting celebrity followers like Paula Abdul and
Carmen Electra
. When Blanks joined the infomercial circuit selling Tae Bo DVDs though DRTV, he roundhouse kicked the crap out of the fitness DVD competition, and Tae Bo became somewhat of a pop culture phenomenon.
If Suzanne Somers is the queen of the Home Shopping Network, then the late Billy Mays certainly was the infomercial king. A college dropout, Mays began his career as a salesperson vending the portable washing device, "Washmatik," to passersby on Atlantic City's boardwalk. Mays' big break came when he befriended Max Appel, the founder of OrangeGlo International, who later hired Mays to promote his products on the Home Shopping Network. On Mays' first day, the master television pitchman sold 6,000 units in 11 minutes. Commercial and infomercial fame followed shortly thereafter and pretty soon Billy Mays, the affable, overly caffeinated, cleaning supply spokesman, had become a household name with heaps of fans who will certainly miss him and all of his helpful hints.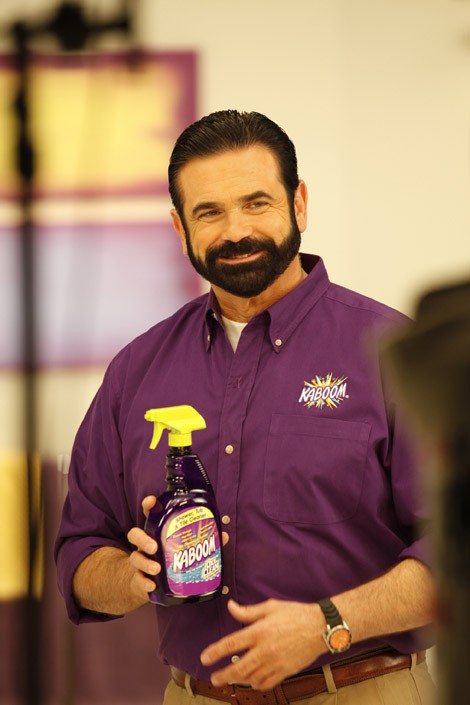 Image © Discovery Communications
In addition to the infomercial stars of HSN, there are also the celebrity hockers, such as
Paula Abdul
and
Tori Spelling
. This breed of celebrity usually has slipped down a few letters on the alphabet list of fame and is looking to net some positive spotlight for themselves in any way that they can. While attempting to give yourself a career makeover by slapping your name onto an HSN product that promises to do the same for your face may not be as come-backtastic as George Foreman's 1994 showdown with Michael Moorer, it's still not the most pathetic way to add some sheen to a fading star. Take the lean-mean-sequel producing-machine
Sylvester Stallone
, for example - "Rocky 45," anyone?
Since "
Beverly Hills 90210
" has-been status and two self-indulgent reality shows are not exactly the ingredients of a successful acting career, Tori Spelling opted to launch a jewelry collection on HSN in 2007 as a part of the network's 30th birthday celebration. "I've always loved jewelry and wanted to create a line that captures the essence of chic, luxury living…pieces that I would personally wear," Spelling reported in an interview with "The Insider." Tori also added that she wanted her collection to be moderately priced so that her line of jewelry, which includes necklaces, earrings, cuffs, and bracelets in gold tone metals and semi precious stones, would be affordable to the average shopper. "You shouldn't have to break the bank to look amazing!" says Tori.
Along with Miss Spelling, "
American Idol
" judge Paula Abdul also launched a jewelry line on HSN, which made its debut in February of 2009. Paula is no virgin hocker, however. This collection, which is titled "Forever Your Girl," is actually the second batch of bling that the former L.A. cheerleader has designed for a home shopping channel. Miss Abdul also created the "Paula Abdul Jewelry Collection" for QVC, HSN's rival network, in April of 2006. The "Forever Your Girl" collection features 23 sparkly trinkets and is aimed more at an upscale audience. Paula even designed a piece specifically for "American Idol" contestants called the "Inspirational Cuff Bracelet" - just buyers beware, purchasing this or any of the items from Paula's collection may cause involuntary urges to squish, squeeze, and/or dangle
David Archuleta
from your rear-view mirror.
Other celebrities who have hocked their goods on the Home Shopping Network include:
Fran Drescher
- "FranBrand" organic skincare
Priscilla Presley
- "The Priscilla Presley Collection" clothing
Serena Williams
- "Signature Statement" clothing and accessories
Molly Sims
- "Grayce" jewelry
Tina Knowles
(
Beyonce
's Mama) - "Miss Tina" clothing
Susan Lucci
- "The Susan Lucci Collection" jewelry
Vanna White
- jewelry and clothing
Debbie Reynolds
- cosmetics
Dennis Rodman
- sports merchandise
Dick Clark
- skin care
Story by
Michaela Zanello
Starpulse contributing writer