Spotify Lands Exclusive Deal With Led Zeppelin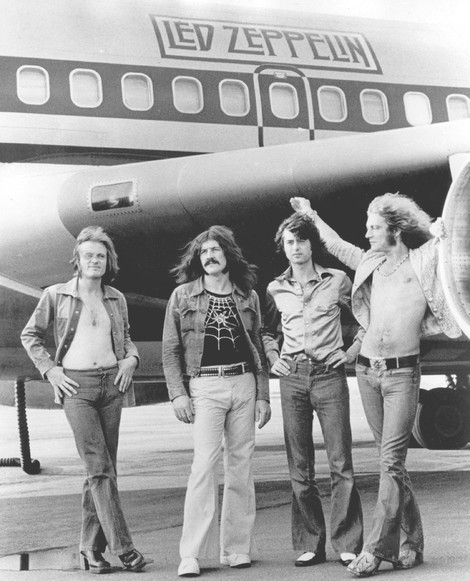 Legendary rock group Led Zeppelin have officially joined music streaming service Spotify.

The band has agreed to allow its music into the service after inking an exclusive deal, which was announced by co-founder and CEO Daniel Ek during a press conference on Wednesday.

Zeppelin's first two albums were made available on Wednesday, and the rest of the group's back catalog will be ready for streaming later this week.

Ek made the announcement during a press conference in New York City, where he also revealed the company's new plans of allowing users to listen to music for free.

The service still offers commercial-free monthly subscriptions (about $10 a month), but now users will be able to choose songs to hear for free -- with commercial interruptions. One other small detail is that listeners won't be able to hear the actual songs they choose right away when listening via mobile devices. Songs will stream via existing playlists, which are automatically set to shuffle mode.

The company, which was started in Sweden in 2008, also announced plans for expansion into 20 new markets.

"The world has changed a lot since we launched," Ek said at the press conference, according to the New York Times. "More than half of all users are now signing up straight to mobile, and there is a huge correlation between playing on mobile and getting people to convert."

Zeppelin is one of the biggest holdouts of the digital music age. The band only agreed to release its catalog on iTunes in 2007.