Sports Ilustrated's 50th Anniversary Swimsuit Issue To Feature Kate Upton In 'Zero Gravity'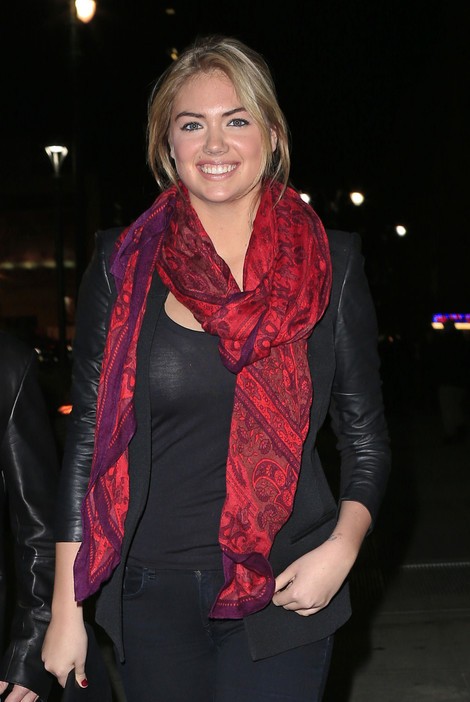 Kate Upton is set to become the first Sports Illustrated Swimsuit Issue model to be photographed in space.

Sort of.

The supermodel reportedly did a photoshoot for the magazine's upcoming 50th anniversary edition (on newsstands Feb. 11) in a zero gravity chamber to simulate being in outer space. Naturally, she's wearing a bikini in the shots.

According to the New York Post's Page Six gossip column, Upton was photographed in a silver swimsuit and her hair made up to "look like something out of (60s sci-fi film) 'Barbarella.'"

Following the release of last year's Swimsuit Issue, on which Upton graces the cover from the first ever photoshoot in Antartica, the model appeared on Jimmy Fallon's late night talk show to promote the issue, and he's the one who suggested space.

"Space -- Oh! Space," Fallon said while suggesting locales for an even more extreme location to shoot. "Think about this... think about this -- there's no gravity...

"My wife's gonna kill me."

So far there's no word on who this year's cover girl will be, but Fallon was right about a space shoot -- or at least, an anti-gravity shoot, then he might have already told us who's going to be on the cover.

"I think that you're gonna be on the third cover (in a row)..." he said, "...If they're (Sports Illustrated editors) smart!"

SI has also brought back some of its legendary models from the past for the 50th anniversary issue, including Christie Brinkley, Bar Refaeli, Tyra Banks and Carol Alt.