Spike Lee's 'Michael Jackson: BAD 25' Documentary To Air Thanksgiving Night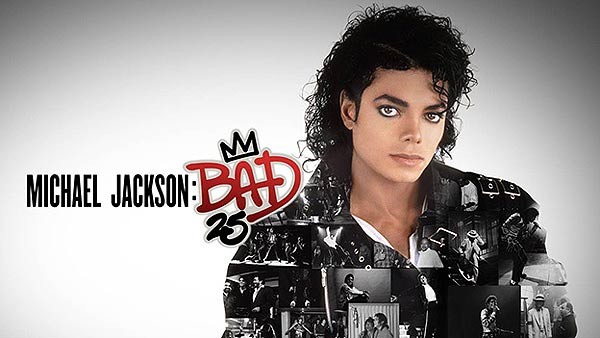 BAD25 chronicles the making of Michael Jackson's iconic, record-breaking Bad album and Michael's first world tour as a solo artist.
With BAD25, Spike Lee examines Michael Jackson's creative vision for the album that ended up defining an era. Michael's lasting artistic legacy comes to life thanks to rare and never before seen footage and the vivid recollections of Michael's collaborators and confidants, such as Martin Scorsese who directed the 18-minute short film for the single Bad.
TIME Magazine called BAD25 "an intimate view of a performer at his peak in the intense splendor of creativity" and the Hollywood Reporter said "restore(s) the reputation of Jackson as a multi-hyphenate musician of peerless discipline, professionalism and perfectionism -- not to mention a pioneering influence in dance and fashion."

BAD25 joins an incredible body of Spike Lee documentaries including the Peabody and Emmy Award-winning, "When The Levees Broke: A Requiem In Four Acts" and its follow up, "If God Is Willing And Da Creek Don't Rise", "Kobe Doin' Work" and the Academy Award-nominated, "4 Little Girls".
Lee directed both short films for Michael Jackson's "They Don't Care About Us" from the 1996 HIStory album.

The BAD25 documentary aligns with the worldwide release BAD25 (a collaboration of Epic Records, Legacy Recordings and the Estate of Michael Jackson).
The deluxe package contains remastered versions of the entire original album, a second disc which includes 13 rare and previously unreleased bonus tracks as well as the first ever DVD from the Bad World Tour – the July 16, 1988 sold-out show at Wembley stadium and the first ever Michael Jackson live CD from the same concert.
BAD25 celebrates the 25th anniversary of Michael Jackson's landmark "BAD" album and tour. "Michael Jackson: BAD25" airs Thanksgiving Day, Thursday November 22, 2012 at 9:30|8:30c on ABC!

Michael Jackson's BAD25 Anniversary Release on Epic/Legacy Recordings is Available In Stores and Online Now.


For more information: Official Site | Facebook | Twitter hash tag #WhosBAD