Spike Jonze To Direct Beastie Boys' Next 'Action Adventure' Video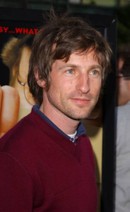 The Beastie Boys are teaming up with hotshot director Spike Jonze again for a new video featuring their action figures.

Jonze, who directed Beastie Boys' iconic Sabotage and Sure Shot promos, has signed on to make Don't Play No Game That I Can't Win with the trio.

The film will be both a short and an "epic length" video, according to the Beastie Boys website, and the band is calling the promo "an explicit action adventure spectacular."