'Spider-Man' Takes Top Spot At Box Office; Doesn't Do As Well As Predecessors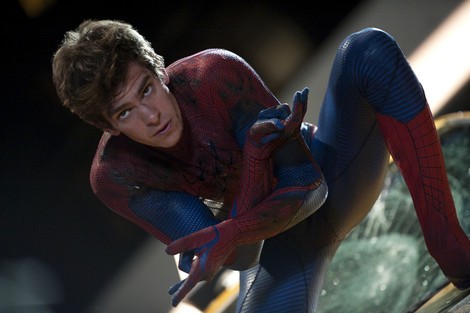 Earning $65 million, "The Amazing Spider-Man" swung into first place at the box office over the weekend. The film, starring Andrew Garfield and Emma Stone, opened to positive reviews on Tuesday and made a record-breaking $7.5 million in midnight ticket sales.

The film earned a total of $140 million over its six-day opening, less than the three previous films from the franchise. The first "Spider-Man" (2002) made $144.2 million in its six-day start, and "Spider-Man 2" (2004) made $180.1 million. "Spider-Man 3" (2007) took home a respectable $176.2 million.

Mark Wahlberg's "Ted" dropped to second place over the weekend with earnings of $32.6 million.
 
Pixar's "Brave" hung onto third with $20.2 million, while Blake Lively's "Savages" debuted at four ($16.2 million) and Channing Tatum and Matthew McConaughey's stripper movie "Magic Mike" dropped to five ($15.6 million).
 
Concert movie and biopic "Katy Perry: Part of Me" failed to break into the top five, amassing just $7.2 million.