Spider-Man And Baby Spider-Man Have A Dance-Off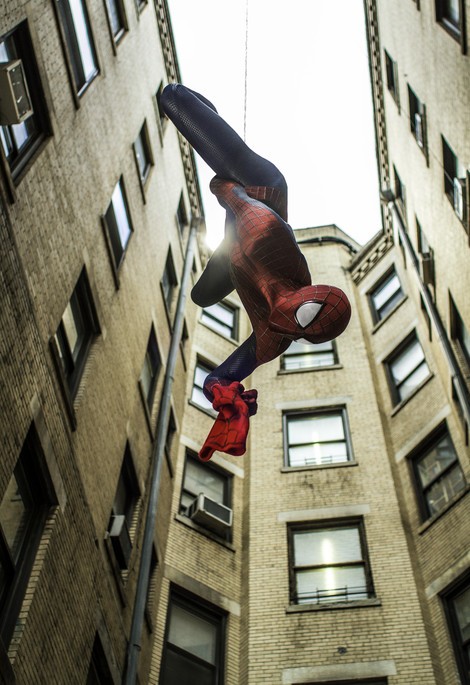 Apparently only one superhero can out-dance Spider-Man, and that's an infant Spider-Man.
In a new advertisement for Evian water, the titular hero from Amazing Spider-Man 2 meets his match when he sees a younger version of himself in a reflection.
Eager to test the skills of his mini-me, Spidey shoots web, does the robot, backflips, and moonwalks along with several other moves to the tune of "Here Comes the Hotstepper."
Unfortunately, duty calls for Spider-Man and he has to go be a superhero – we'll call it a draw for now.