Spice Girls Enjoy Holiday Get-Together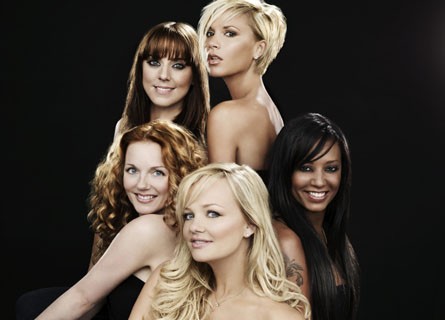 The Spice Girls proved they are still best pals almost 20 years after they met by enjoying Christmas dinner together.

The five-piece hooked up in 1994 when they were auditioning for a place in the band, and they later had a lengthy hiatus before reuniting in 2007.
 
They re-grouped again this year to perform at the London Olympics Closing Ceremony, and the singers - Emma Bunton, Victoria Beckham, Melanie Brown, Geri Halliwell, and Melanie Chisholm - got together earlier this month for a day of festive fun at Beckham's house in England, with all their children in tow.
 
Bunton tells Britain's Hello! magazine, "Every year, Victoria does a traditional festive dinner just before Christmas and we get to hang out and catch up properly. The kids love it too and get on so well together, which is wonderful for us. (My son) Tate is similar in age to (Beckham's daughter) Harper, so it will be fun watching those two together. She's totally yummy."
 
The Spice Girls aren't the only British pop group enjoying Christmas together - Girls Aloud descended on Cheryl Cole's home for a seasonal dinner.
 
Nadine Coyle says, "It's gonna be a whole new experience," and Cole adds, "I got nominated (to cook) by all the girls."