Spartacus Fans Can Design Weapon and Armor That Will Appear in the Upcoming Videogame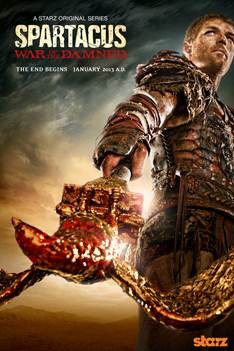 It's not a surprise to friends and family about how excited I am for Spartacus: War of the Damned to premiere on STARZ on January 25, 2013. The "third" and final season of the critically acclaimed show can't come fast enough for me, and luckily, there's a spin-off videogame that will keep me happy after the series finale airs.
STARZ and game publisher Ubisoft have partnered up to challenge Spartacus fans to design a weapon and armor that will actually be used in the Spartacus Legends videogame. One winning design will be chosen from each category and Liam McIntryre, who plays Spartacus on the STARZ show, and show creator Steven DeKnight, will assist in choosing the winners.
Full rules/details and submissions thus far can be seen on the Facebook page hosting the contest, known as "Spartacus Gears of Legend."
Spartacus Legends will be out in early 2013 for Xbox LIVE Gold subscribers as part of a pilot free-to-play program. In the game, you'll take the role of the Lanista and lord over your own stable of elite gladiators as they go from training to the arena.
To learn more about the "Spartacus Gears of Legend" contest, I recently spoke with STARZ's Erin Dwyer, Executive Director Digital Marketing, via email.
Tell me about the Gears of Legends contest.
Gears of Legends was created as a way to give our loyal and dedicated fans the ability to impact something from the Spartacus brand. We figured why not give them a chance to leave their mark in our new XBLA/PSN game, Spartacus Legends. We feel our fans truly embody our show, the characters and would be a great group to represent an element within the game.
What have been some of your favorite entries so far?
That's a tough question. There are a few that really grasped the show and the concept of game design which is an art in and of itself so those I have a lot of respect for—shows some serious talent!
What will Liam and Steven be using as criteria for judging the winning entries?
[The] main criteria is the design fitting within the show's brand and time period, how realistic is it that this weapon would have been used by Spartacus or one of his gladiators and what works best based on their extensive experience with the show!
And of course they will have things they personally just really like!
The winning designs will appear in the game—any chance they'll also appear in the show?
The designs will be built and finished for the game and we've already shot the entire season and are gearing up for our premiere!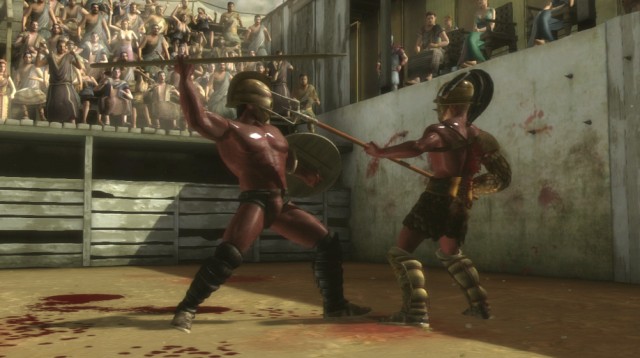 How's production for the third and final season of the show going?
Production was excellent! We have officially wrapped and are in the post-production phase as we prepare for the War Of The Damned launch this January!
The show is definitely, definitely ending right? (Please tell me you guys have changed your mind.)
Unfortunately we haven't changed our minds, it is ending, but we promise you will be thoroughly happy with the final season!
Do you think the Spartacus franchise can live on past the show in video game and maybe other forms?
Spartacus is a perfect brand to live on, people can embody what Spartacus stands for throughout time—fighting for freedom, fighting for what you believe in is timeless. This story can live on and this franchise can take many forms.
Anything you can tease about the opening episodes for fans?
It's action packed and filled with what our fans love—it's a crowd pleaser.