Sparks Fly Between Matt Damon And Michael Douglas In 'Behind The Candelabra' Trailer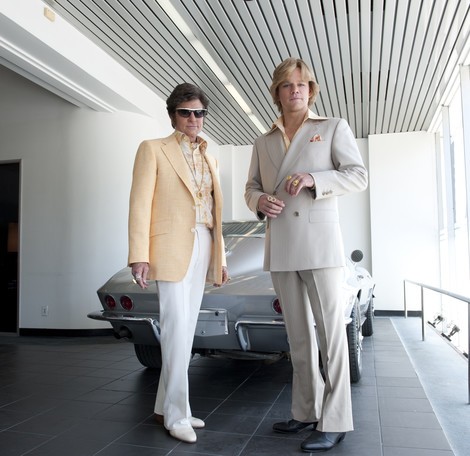 Finally, the first trailer for Liberace biopic Behind the Candelabra has arrived to give us a peek at the film centered on the singer's relationship with Scott Thorson.
Matt Damon will be playing Thorson, who met Liberace (played by Michael Douglas), when he was 16 and became his companion at 17. In the late 70s, Thorson would drive Liberace on stage during his Las Vegas performances in a Rolls-Royce in a garish driver's uniform.
The 42 year-old Damon doesn't look like a teenager, but things get really creepy when he's convinced to go under the knife for plastic surgery to look like Liberace. Rob Lowe plays the fabulous plastic surgeon, and after the procedure Damon wears some nasty-looking prosthetics that make him look like Douglas.
The trailer is full of excess, with flamboyant robes, big hot tubs, gold, and tons of champagne. The Scott Soderburgh directed film is set to premiere on HBO May 26, and there are rumors of a Cannes appearance.