Spare Us: 16 Of The Worst Celebrity Bikini Bodies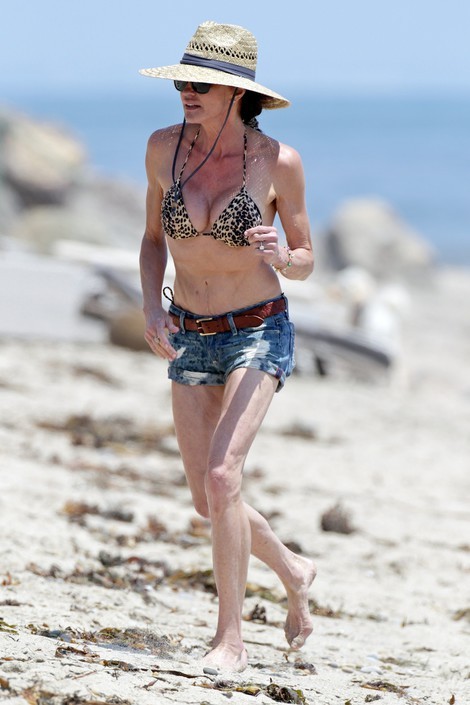 Usually the word 'bikini' conjures up images of beautiful women showing off their sexy curves in the two-piece swimwear on some of the world's equally beautiful beaches and locales.

Unfortunately, for some celebs, that's not the case. While we always look forward to the Kate Uptons, Miranda Kerrs and Jessica Albas of the world in their most revealing swimsuits, sometimes we're forced to see other stars who probably should've picked the one-piece instead.

We're not trying to be ageist, sexist or degrading in any way here because everyone's beautiful in their own way, and what's inside is most important (yes, even for Janice Dickinson, above). This is simply no more than a lighthearted way of us saying 'just because you're famous doesn't mean we want to see you in a tiny two-piece.'

Celebrities have flaws, too, and being confident and comfortable with one's own body is a wonderful thing. All we're saying is some of 'em -- we just don't want or need to see in a bikini!

Some stars have gotten too old to be showing it all off and look like catcher's mitts, while others have body parts that look younger than the rest of them or like the plastic surgeon was napping on the job.
Check out the worst bikini bodies after the jump...