Southwest Airlines Bosses Apologize To Kevin Smith

Bosses at Southwest Airlines have apologized to movie-maker and actor
Kevin Smith
for kicking him off a plane bound for Burbank, California on Saturday - because of his size.
The heavyweight director had boarded the full plane in Oakland, California when he was asked to return to the terminal.
Smith '
tweeted
' about the humiliating incident and revealed he was able to board a later Southwest flight.
And now Southwest Airline officials have publicly apologized to the "
Cop Out
" filmmaker.
In a post on Twitter.com directed at Smith, a company spokesman writes, "We are sincerely sorry for your travel experience on Southwest Airlines."
Southwest bosses insist the weight restriction on flights is not new - the company is one of many airlines that require overweight customers to purchase two seats if they cannot comfortably fit into one seat. The weight policy has been in place for 25 years.
A statement from Southwest reads: "The policy requires passengers that cannot fit safely and comfortably in one seat to purchase an additional seat while traveling. This policy is not unique to Southwest Airlines and it is not a revenue generator."
Smith maintains he was told by airline employees to leave the plane even though he insisted that he fit in his seat.
The angry movie-maker tweeted, "I know I'm fat, but was (the airline) really justified in throwing me off a flight for which I was already seated? I broke no regulation, offered no 'safety risk.'"
In completely unrelated news, we're sure, Smith's new movie, "Cop Out" opens Feb. 26 at a theater near you.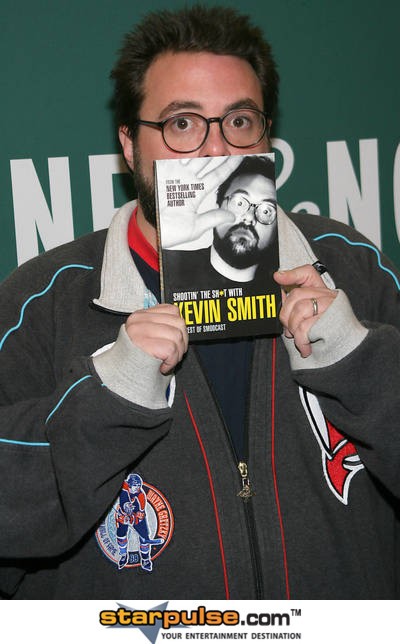 Image © Sylvain Gaboury / PR Photos