'South Park' Creators Trey Parker & Matt Stone Discuss 'The Book Of Mormon' With Jimmy Fallon (Video)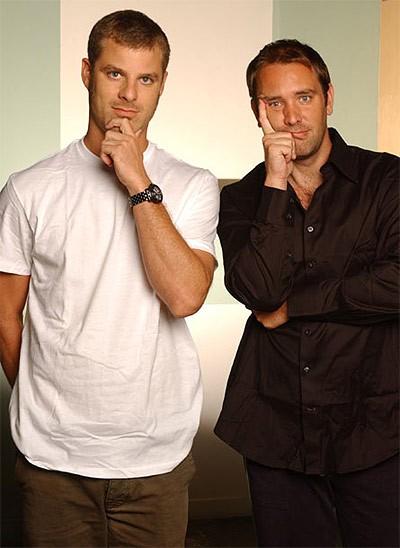 South Park creators Trey Parker and Matt Stone sat down with Jimmy Fallon on Late Night last night to discuss their smash hit Broadway musical, "The Book Of Mormon."

The duo explains how they got in to creating musicals - such as their films Team America World Police and South Park: Bigger, Longer and Uncut; and how they even wanted to make their first feature film, Orgazmo, into a musical as well, however, producers wouldn't let them. The comedic duo even explains that when they explained to producers that Bigger, Longer and Uncut would be a musical the suits weren't too keen on that, either.

The pair also discuss how they've done 15 seasons of their hit Comedy Central show South Park over 15 years; and how they got their start - with a viral video tape.

Jimmy even surprises Parker with a cassette tape that he dug up which was made by Trey Parker back in the 80s, titled "Immature."

"We made, like, $500, so I quit my job at Pizza Hut," Parker said.

Check out the hilarious four-part video of the Trey Parker & Matt Stone interview below!
Click for more great "South Park" pictures: