'South Park' Creators Apologize For Stealing Dialogue

Matt Stone and Trey Parker have apologized to the bosses of a comedy website for lifting dialogue from an online short for an episode of South Park.

The episode titled Insheeption which aired on Wednesday, poked fun at summer blockbuster Inception and featured similar wording to a CollegeHumor.com video, Inception Characters Don't Understand Inception. Both featured the identical line: "Sometimes my thoughts of my dead wife manifest themselves as trains."
 
Stone claims he and co-creator Parker turned to the parody clip because they couldn't get hold of the Leonardo DiCaprio film and mistakenly assumed the line was actually featured in Inception.

He tells the New York Times, "It's just because we do the show in six days, and we're stupid and we just threw it together. But in the end, there are some lines that we had to call and apologize for."

The clip's co-writer Dan Gurewitch insists Stone was "extremely nice and apologetic" over the matter.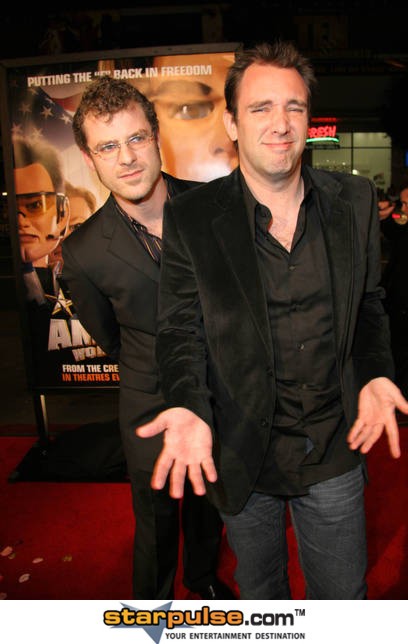 Click Here For More South Park Pictures