Sources: Cory Monteith And Lea Michele Were Planning To Marry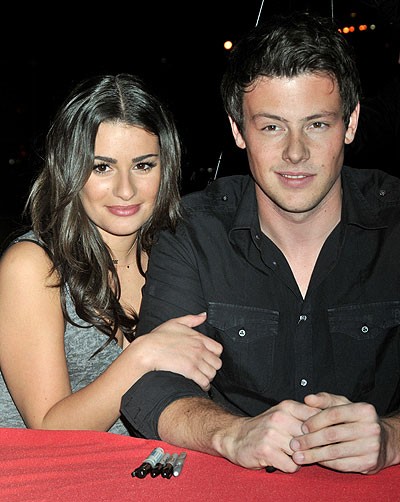 Glee stars Lea Michele and Cory Monteith were reportedly planning to take their relationship to the next level before Monteith's tragic death in Vancouver over the weekend.

According to People magazine, a number of sources say that the two were getting close to tying the knot, or at least to an engagement.

One source said they had been discussing marriage, while another said they were in the planning process.

And according to Star magazine, Lea's grandfather, Albert Sarfati, says the two "were about to be married."

"I'm sure Lea is brokenhearted," he added.

"They were quietly hinting to their pals about making wedding plans," said a source close to the couple. "I can't imagine how crushing this is to Lea."

Lea's reps released a statement on her behalf on Tuesday, saying, "Lea is deeply grateful for all the love and support she's received from family, friends and fans. Since Cory's passing, Lea has been grieving alongside his family and making appropriate arrangements with them. They are supporting each other as they endure this profound loss together."

Monteith died of an overdose Saturday morning after drinking and doing heroin. His body was found in his hotel room when he failed to make check out time. He was 31.