Source Says Khloe Kardashan And Lamar Odom Are 'Separated'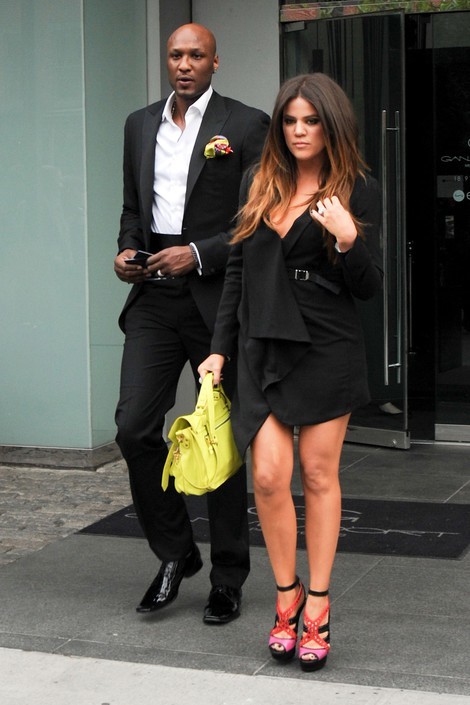 Lamar Odom's reported drug issues are allegedly driving him and Khloe Kardashian apart.
A source tells People that the couple is "separated for the moment. Khloe is spending many nights at her mom's house and Lamar is at his place downtown"
Odom has had a troubled summer. The NBA player was accused of being addicted to cocaine and infidelity. After being arrested for DUI, he reportedly went to rehab - but left only a day later. Stories claim he has at least five mistresses, one of which claims she witnessed him smoking crack in their shared apartment. Just the other day, Khloe reportedly had a scare when she heard a rumor Lamar suffered an overdose.  
Odom had previously admitted to abusing drugs, and a friend told People Odom "thought Khloé saved him. But in reality she never even knew about his drug issues." 
A third source claimed, "I believe Lamar is the one who wants out. It's not looking good." 
Khloe, meanwhile, is taping the next season of Keeping up with the Kardashians and appearing in promotions of the E! series. It's unlikely the show will directly tackled the issues of the married couple.