Source: Robert Pattinson & Kristen Stewart Are Back Together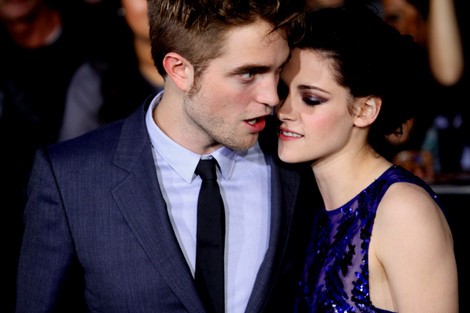 Just months after Robert Pattinson broke up with his cheating "Twilight" co-star Kristen Stewart, the couple has reunited, according to British site The Sun.
The couple reportedly had a heart-to-heart conversation, and Rob forgave Kristen for her "stupid mistake."
Stewart, 22, admitted publicly this summer that she cheated on Rob with her "Snow White And The Huntsman" director Rupert Sanders, 41. Photos were also published of Kristen and Rupert embracing each other.
But Rob and Kristen have made amends. "They pretty much decided they couldn't live without each other," a source claims.
A few days ago, Kristen, who has been spotted wearing some of Rob's clothing during their estrangement, flew from Toronto, Canada, where she was promoting new film "The Road," to meet with Rob. The actor has been staying with pal Reese Witherspoon at her ranch in California.
The source confirmed: "Rob sees it as Kristen made a really stupid mistake. After a lot of long tearful talks, they've worked it out. Rob can see how truly sorry Kristen is and has totally forgiven her. They really do love each other."
Kristen and Rob have allegedly moved back in together in the same neighborhood where Brad Pitt and Angelina Jolie have a home.