Source: Alec Baldwin's Wife Is Pregnant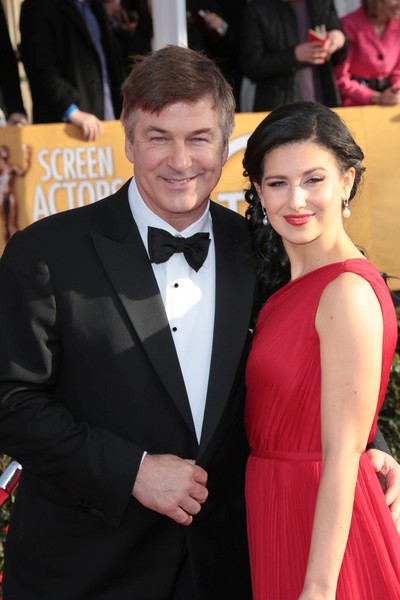 Alec Baldwin's wife is expecting, according to In Touch magazine. Sources told the tabloid that Hilaria Thomas is pregnant with the couple's first child.
The couple got married in 2012, and Baldwin has a 17-year-old daughter, Ireland, from his marriage to actress Kim Basinger.
The actor's publicist Matthew Hiltzik has neither confirmed nor denied the rumors. He tweeted: "Our response to baby speculation over the past 18 months has remained the same... when/if Alec & Hilaria have news they want 2 (to) share, they will share it. Until then, no comment."
Baldwin and Thomas attended the Screen Actors Guild Awards together on Sunday, and no baby bump was visible.