Soundgarden Return To Rock Lollapalooza

Soundgarden will mark their rock reunion by headlining the 2010 Lollapalooza festival in Chicago, Illinois this summer - 12 years after they split.
 
The group has been confirmed to join Lady GaGa and Green Day on the top billing for the weekend event in August, months after frontman Chris Cornell hinted that the Black Hole Sun hit-makers were planning a comeback in a post on his own website and his Twitter.com blog on New Year's Day.
 
Announcing the news on their official website, singer Cornell, guitarist Kim Thayil, bassist Ben Shepherd and drummer Matt Cameron write, "Soundgarden will be one of the headliners at this year's Lollapalooza festival. We hope to see you all on August 8th at Grant Park, Chicago, Illinois."

Other acts scheduled to perform at the annual festival include The Strokes, Arcade Fire, MGMT, Erykah Badu and Cypress Hill.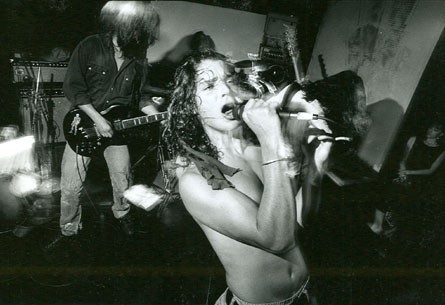 Click Here For More Soundgarden Pictures