Soundfreaq Sound Kick [REVIEW]: It's Another Bluetooth Speaker, But That's Not Why I Love It
It's getting harder and harder to review Bluetooth speakers. If it works well… what else is there to say?
I'm definitely not enough of an audio nut to be able to do really strong benchmarking and as long as the battery lasts more than five hours, I'll be pretty satisfied.
But recently, I turned to a Bluetooth speaker I had in my apartment for review for a precisely unintended purpose.
I decided to take an old computer monitor I had and set it up on the back part of my kitchen counter. I hooked up a Roku box so I could watch old movies and TV shows I enjoy while cooking. I typically used the living room TV for that but it's a bit far away.
Unfortunately for me, my old monitor has no external speakers, so I used the Soundfreaq Sound Kick as my source for external audio.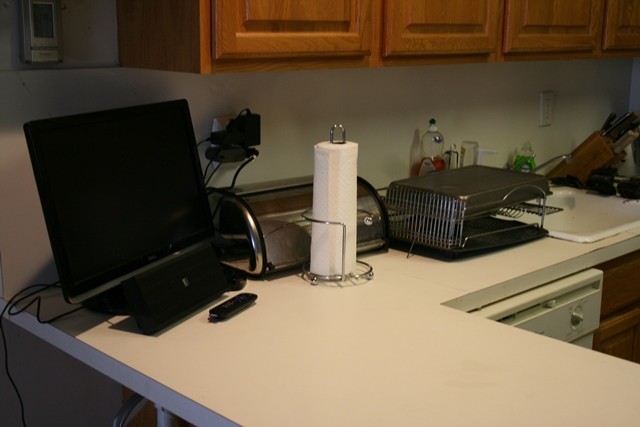 The Soundfreaq Sound Kick is named because of its ability to open out, like a kickstand, and lean forward for a larger sound. It's a neat design and it looks stylish when it's open on my kitchen counter.
It'll connect via Bluetooth with just about any smartphone or tablet you can imagine, but I've been using the Aux 3.5mm line jack to hook it into my monitor. My monitor is getting the audio from the Roku box via HDMI and then spits it out to the Sound Kick via that 3.5mm wire.
I have the Sound Kick plugged in via continuous power, but the rechargeable lithium battery lasts up to 7 hours. And if you want to charge your mobile device, you can by plugging it in via a USB power port in the back of the device.
The controls for the Sound Kick – alas, it doesn't come with a remote – are on top of the unit. You can skip tracks, play/pause and turn the unit on and off.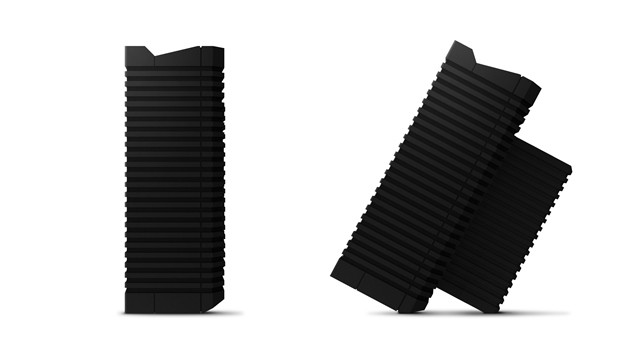 I'm definitely not using the Sound Kick for its intended purpose – namely as a Bluetooth device – but I've been so happy with the sound quality even though it's not even digital, that I can't help but recommend this gadget. Many Bluetooth gadgets are doing away with the old school 3.55 port, but this was the rare case when I really needed it.
The Soundfreaq Sound Kick is available now for under $99 and can be bought on most online retailers.
* Disclosure: Soundfreaq provided a Sound Kick for the purposes of this review. *