Soulja Boy Slams Cocaine Fiend Rumors

Rapper Soulja Boy has taken to Twitter.com to dismiss an alleged girlfriend's reports he's a cocaine fiend.

Self-proclaimed hip-hop groupie Kat Stacks filmed herself wandering around an apartment and claimed her hip-hop lover was taking a shower in another room as she revealed lines of cocaine he'd prepared on a table.

She also shot footage of her sitting in a sports car she claimed belonged to Soulja Boy, real name DeAndre Cortez Way, and filmed herself allegedly speaking with the Superman hit-maker on the phone.

The films were posted online at the beginning of the week, and have now prompted the star to respond via Twitter.

He's particularly upset about the cocaine claims, but doesn't refute Stacks' claims he's dating her.  He tweets, "God knows I didn't do that (cocaine). that's all that matters."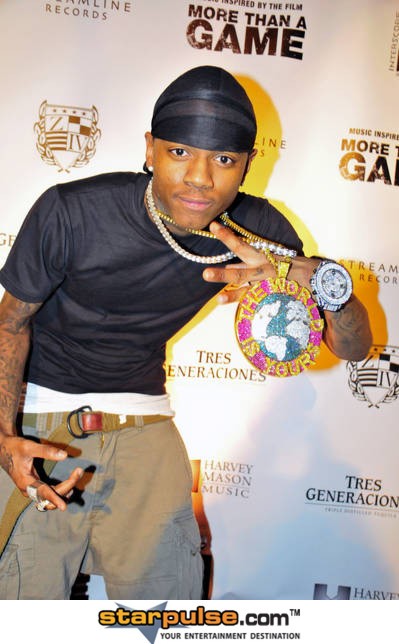 Click Here For More Soulja Boy Pictures