Rapper Soulja Boy has turned his back on his Twitter.com followers after deleting his account on the social networking website without giving any explanation for the move.

The Crank That (Soulja Boy) hit-maker, real name DeAndre Way, had been keeping over 2 million fans updated with his everyday thoughts and activities on the blog but his account was recently deactivated.

The hip-hop star failed to give fans a reason for his actions but the move could cost him big - earlier this year, Soulja Boy was reported to be earning up to $10,000 per tweet from his various sponsors, along with socialite and reality TV star Kim Kardashian.

Soulja Boy joins celebrities like Miley Cyrus and Chris Brown in the anti-Twitter club - both stars deleted their accounts last year.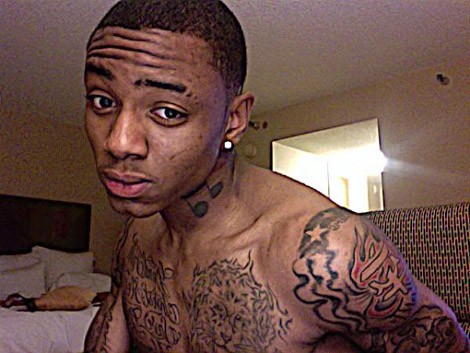 Click Here For More Soulja Boy Pictures