Soulja Boy Is Shirtless & Happy To See Us In Twitter Pic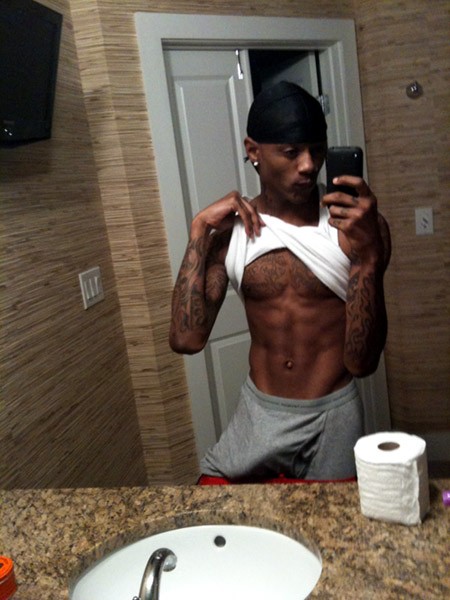 With all the
half-naked
twitter photos of celebs going around lately, here's one for the ladies!
Soulja Boy
posted
this gem, and we have to wonder...did he stuff it? Read more after the jump...
Although gay rumors have flown around the hip-hop star, nothing has been confirmed. But "
Harry Potter and the Half-Blood Prince
" actor
Daniel Radcliffe
has dealt with the same thing. He recently proclaimed, "I grew up around gay people my entire life, basically, that's possibly why I'm quite camp, and some people think I'm gay when I meet them, which I think is awesome."
Wonder if Soulja Boy thinks it's awesome that some people think he's gay?
Last month, Soulja Boy insisted there are no rivalries between him and his contemporaries because no other singer is as good as he is: "I don't really look at nobody as competition. I feel like I got my own lane, and I don't have to worry about nobody. Anybody I feel is competition, I gotta knock them out the box. If there's anybody that ever crossed my mind - I say, 'Man, he might be a problem for me,' then I have to get rid of him."
Click the pics for Soulja Boy's gallery:
Image © Twitter